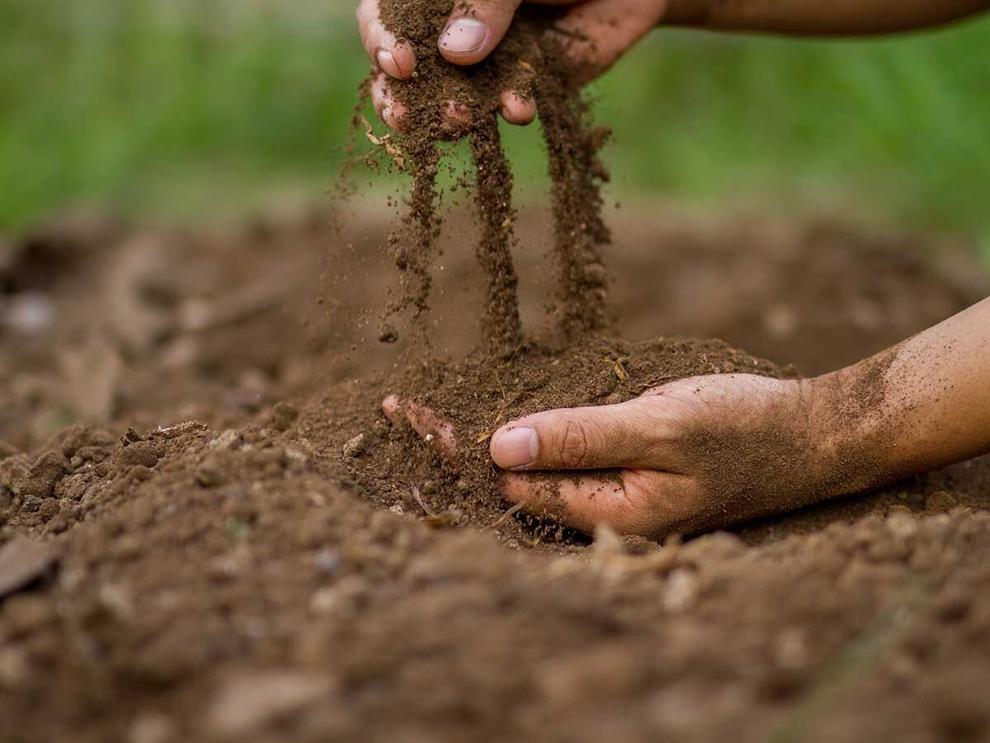 Many people soil test and make decisions based on the results, which are important for improving farming operations. There are trends happening nationwide with soil test results, and these trends could play into the decision-making for your farm. A&L Great Lakes Laboratories analyzes soil tests from 1996 to the present, showing the trends of the soil tests it obtains. These trends depict many interesting things happening in our soils and help us prepare how to have high-yielding crops in the future.
As we continue to increase yield in our fields, we have worked hard to ensure they are also phosphorus (P) and potassium (K) sufficient. We may have improved those nutrients, but what's the next one limiting yields? The trends in soil testing help us determine that. The next limiting nutrient creates our yield ceiling, so we must decide what that is and how we're going to monitor and fix it.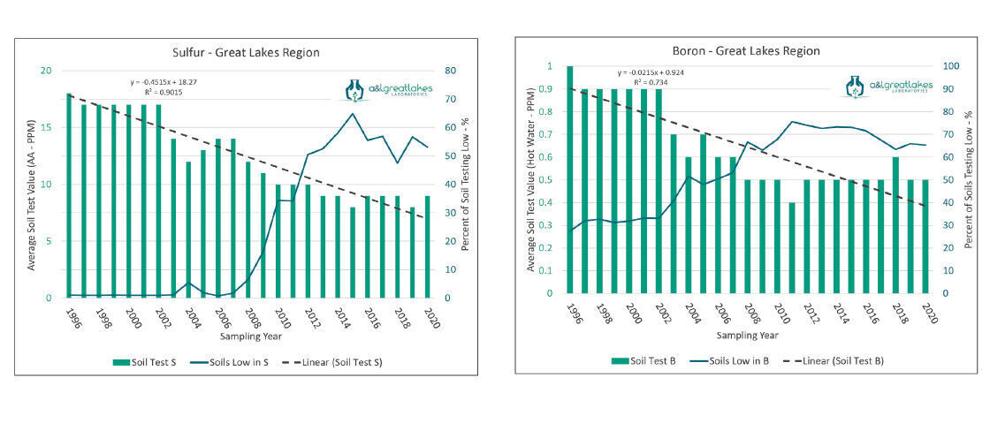 Although not a nutrient, the first factor to start looking at is pH as it has a direct effect on nutrient availability in our soil. As the pH of our soil changes, some nutrients become more available and some nutrients become less available. In general, the pH trend has been going up, so the pH of our soils is increasing. This means our soils are becoming less acidic. In many cases, we are doing a better job of monitoring pH and liming our fields. Lime fertilizer is alkaline and is used to neutralize acidic soils.
The other thing to consider is rainwater. What you feed your soil is what it becomes, so if the pH of rainwater is increasing, it is less acidic, then we would see that trend in our fields. The Clean Air Act took sulfur (S) and boron (B) out of the air. The removal of sulfur affects the pH of rainwater, and Beck's agronomists have documented a change of the pH range being around 4 to 4.5 pH a few years ago, to now moving more toward neutral. In many cases, we have seen an average pH of 6.0 to 7.0 of rainwater.
Rainwater appears to have a larger effect over liming because our calcium (Ca) levels in soils have gone slightly down. So this tells us that we are changing the pH of soil without lime. The concern becomes if we do not lime because pH is at the proper level in our soil test, we will start to deplete the Ca levels in our soil, which is a very important nutrient for crop growth. Soil test trends also show that P and K are starting to be drawn down. This allows us to examine precise placement of these nutrients, whether that be through Practical Farm Research (PFR)® and PFR Proven™ fertilizer placement practices like 2x2x2, or through banding. Sulfur and B have shown the largest drops, with soil test trends indicating more than 50% of the soils tested have been deficient in these two nutrients. This has a direct effect of them both being less available in the atmosphere.
Through PFR Proven practices and products, we've seen that we need S whenever we apply nitrogen, and we need to apply B at tassel time in corn and at the R3 growth stage in soybeans. Magnesium (Mg) in soybeans has also shown to be PFR Proven at the V4 growth stage. Even though soil test levels for Mg have stayed relatively flat, 20% of soils are still deficient. Our PFR Proven products and practices are following the soil test trends in the Midwest. PFR is teaching us when, how and what nutrients are needed at specific growth stages to maximize profit and yield. To view what's new in PFR Proven this year, check out beckshybrids.com/PFR/PFR-Proven.

---
This content was produced by Brand Ave. Studios. The news and editorial departments had no role in its creation or display. Brand Ave. Studios connects advertisers with a targeted audience through compelling content programs, from concept to production and distribution. For more information contact sales@brandavestudios.com.