Editor's Note: This is the first of six installments of an information security column provided to The Nonpareil to help our readers be smart and stay safe when it comes to electronic information, privacy and avoiding identity theft. October is National Cyber Security Awareness Month.
---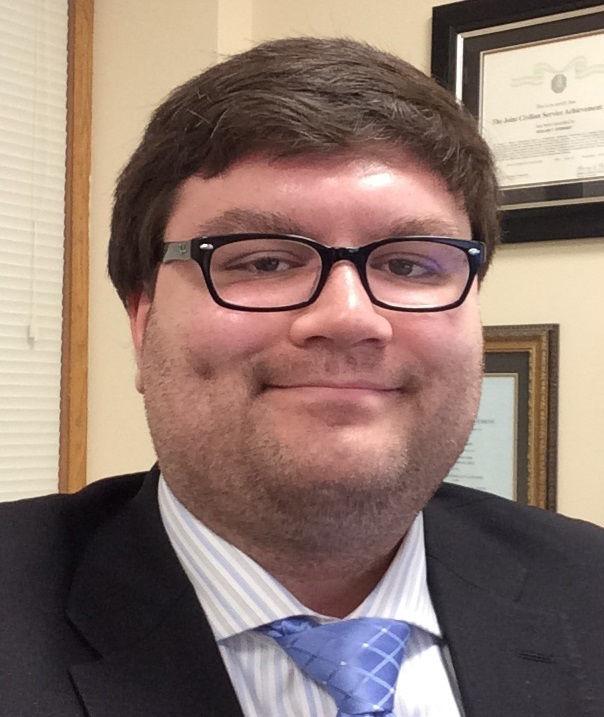 Equifax, one of the three major credit bureaus, recently notified the public about a security breach potentially affecting 143 million U.S. customers.
Breach notifications like this have become so common in the past few years that many people just ignore them. However, this breach is particularly bad, and you should take some actions to protect yourself.
While you have probably never done business directly with a credit bureau, odds are they have extensive files on you if you are a working adult. Credit bureaus make money by buying, selling and trading your personal information to companies looking to do business with you, such as banks or employers.
The stack of papers you sign when you get a new credit card or loan usually includes a privacy policy, which, instead of protecting your privacy, typically says that you allow the company to sell your data to third parties like credit bureaus.
Even if you only use cash, when you apply to get a new job, most companies require a background check — which usually includes a credit check and employment history verification through a credit bureau.
At this point, you should just assume your personal information is on the internet, including your full name, Social Security number, birth date and address. In other words, there's more than enough information for a hacker to steal your identity and open new lines of credit in your name.
You need to do a few things now to protect yourself from potential fraud:
• Security Freeze. A security freeze on your credit file basically means that businesses cannot request a copy of your credit file, which they do when they are looking to offer you credit or performing a background check.
Credit bureaus make money from your credit file, so they typically want your file to not be frozen, but they are required by state laws to freeze it if a consumer requests it. Ideally, you want your credit file frozen at all times unless you are actively seeking credit or employment.
Freezing your credit does not affect your current credit cards or loans, so it does not impact your daily life. If you are looking to open new credit or need a background check, you will need to temporarily lift or "unfreeze" your credit file.
When you freeze your credit, the credit bureau will provide you a personal identification number that is your password to unfreeze your credit later. Make sure you keep this PIN in a safe place.
Because credit bureaus make money from selling access to your credit file, they charge fees for freezing and lifting freezes on your file — though they will happily unfreeze it permanently for free.
Fees are set by state law and vary by state. Remember that you have to pay a fee to each of the three credit bureaus each time you freeze or lift the freeze on your file. Equifax is waiving the fee for all freeze requests submitted by Nov. 21.
In Iowa, it costs $10 to freeze your file and $12 to lift a freeze — that's per credit bureau. In Nebraska, the fee is $3 to either freeze or unfreeze your file. 
Visit each of the three major credit bureaus to request freezes
• Free Credit Reports. The easiest way to make sure you are not a victim of identity theft is to regularly check your credit report.
Federal law requires credit bureaus to allow you to get a copy of your credit report free once per year. The best way to take advantage of this is to request a report from a different bureau every four months, so you can check your credit file for identity theft three times per year instead of just once.
The three major credit bureaus setup a single website — annualcreditreport.com — to request free credit reports. Don't be fooled by look-alike and sound-alike websites that charge a fee.
• Credit Monitoring. While it doesn't prevent identity theft, credit monitoring does alert you if somebody tries to open new credit.
Many banks, employers and insurance companies are offering credit monitoring for free or for a nominal fee. Check with your trusted providers if you want to add this service.
• Prescreened Credit Opt-Out. Identity thieves may take advantage of your good credit when companies send you pre-approved credit applications.
A credit freeze will prevent companies from obtaining your credit file, but they may still offer you credit based on old or other information. You can opt-out of prescreened credit applications and reduce your junk mail at home. Visit optoutprescreen.com to submit a request.
• Do Not Call List. Another way thieves obtain your personal information is through scam phone calls, where they trick you into providing or "verifying" information.
The best way to reduce the amount of scam calls you get is to enroll in the National Do Not Call List. If you continue to receive unwanted calls after enrolling, you can report those calls to the Federal Trade Commission and help get those scammers shut down.
Visit the FTC's program website — donotcall.gov — to enroll in the Do Not Call List or report unwanted calls.
• Watch Out for Scams. Several scams began to spring up after the Equifax notice, where scammers pretending to be Equifax ask people for their Social Security number to verify if they were affected.
No respectable company will ever call or email to ask for your personal information. Only ever provide information if you initiate the call or email to a company you know and trust.
— Keelan T. Stewart is an information security analyst for Boys Town and Certified Information Systems Security Professional. Email him at keelan.t.stewart@gmail.com.
The business news you need
With a weekly newsletter looking back at local history.