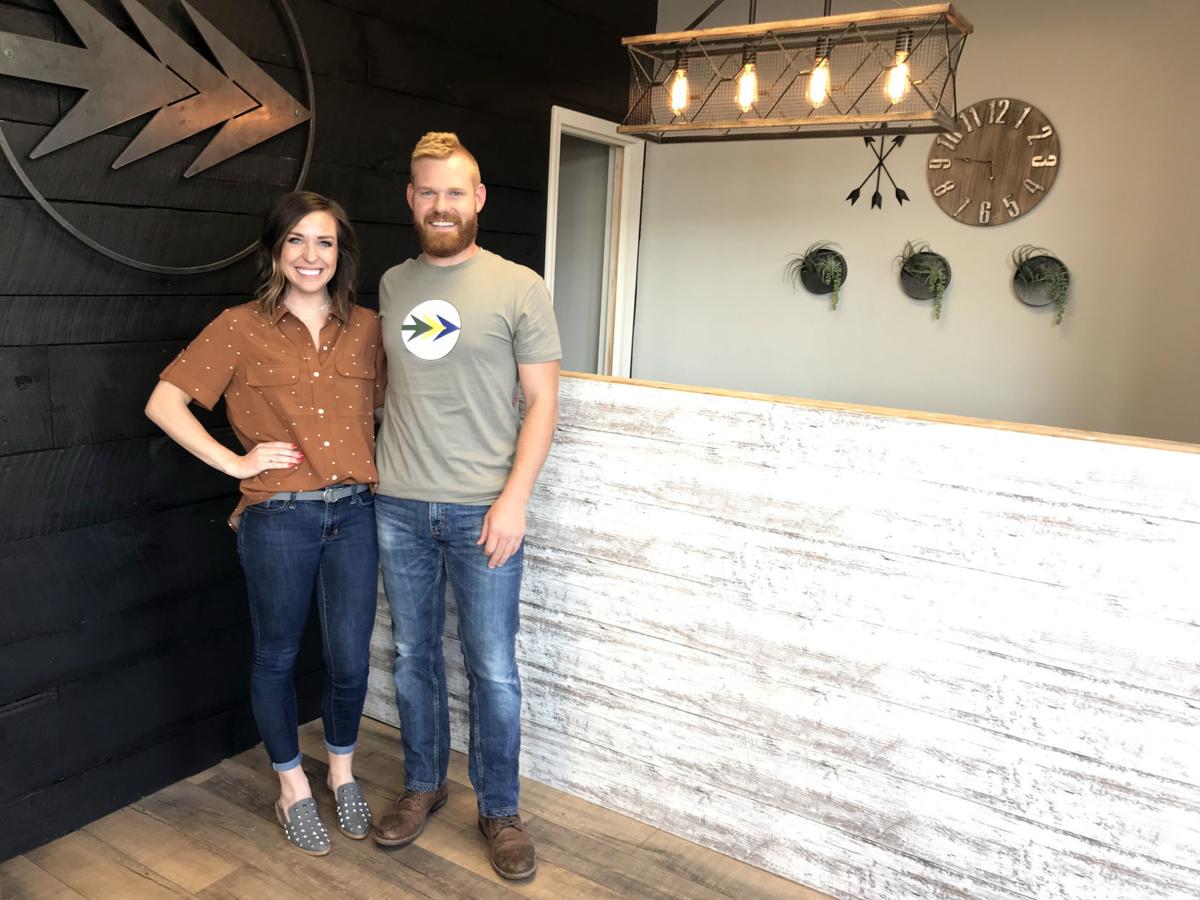 A new chiropractic office is one day away from opening in Council Bluffs.
Chiropractic Essence, founded by Dr. TJ Alger, a native of Okoboji, and Brean Bartlett, a native of Norwalk, sits on the west end of Council Bluffs on 3424 W. Broadway, awaiting its ribbon cutting and open house on Wednesday.
Although they could have opened a practice in Omaha, Alger said his research proved there was a need for this focus of care in Council Bluffs.
Alger offers neurologically-based chiropractic services, having been formally taught and certified in the Torque Release Technique, a gentle and reproducible chiropractic adjustment that requires the use of a tool called "the integrator."
Using the tool, Alger determines nerve interferences and administers chiropractic adjustments to align the spine and remove the interference precisely and accurately at each session.
"If it's headaches, depression or anxiety, or back pain, we will first analyze the nervous system and see if there are interferences, and then use our neurologic technique to remove the interference and let the body correct itself," Alger said.
Alger's technique helps find the "underlying cause of symptoms," Bartlett said.
"With our technology, we can make sure we are precise and with our technique and focused on accuracy," Alger said. "My hands can never be the exact same, but this instrument is designed to fire at the same frequency, pressure and threshold 100% of the time."
Bartlett and Alger compared the technique to a kink in a garden hose.
"Your lawn is not getting nourishment. If you use miracle grow to fix your lawn, it's not going to fix your garden, unless you get the kink out," Bartlett said. "A standard chiropractic doesn't treat the underlying root cause of the symptoms you're experiencing."
Alger and Bartlett's goal for their business is to make the office feel like home — and less like a doctor's office — integrating chiropractic and health education into the community through networking and events at the cost of "normal" office hours.
Alger closes the office for lunch and on Fridays for networking and events, in an attempt to "educate and empower people," he said.
"Education is part of our strategy. I believe it's my fault if people don't know about chiropractic care. People don't know what they don't know and it's my mission to educate individuals and families," Alger said.
Multiple times per week, Alger said he participates in volunteering, lunch and learns, health talks, safety fairs or farmers markets.
"The community mindset starts at home for us. That's how we flourish. Essence will never be too big or too successful for our community — that's not a thing." Bartlett said.
The practice on "pen and paper" began in January of this year, but it's been on Alger's mind for the longest time. With community as one his main priorities, Alger said he joined the federal discount program that offers patients a financial alternative to Essence's corrective care and wellness plans.
"We understand that standard health insurances don't cover preventative-type care, specifically, so Dr. Alger pays to be in a program that gives people an option, so that this care is affordable. Sometimes they will save more money not running it through insurance," Bartlett said.
The office is open Monday, Wednesday and Thursday from 10 a.m. to 12:30 p.m. and 3 to 6:30 p.m. Tuesday the office is open from 3 to 6:30 p.m.
Chiropractic Essence is hosting a ribbon cutting and open house Wednesday from 4:30 to 7 p.m. on 3424 W. Broadway.