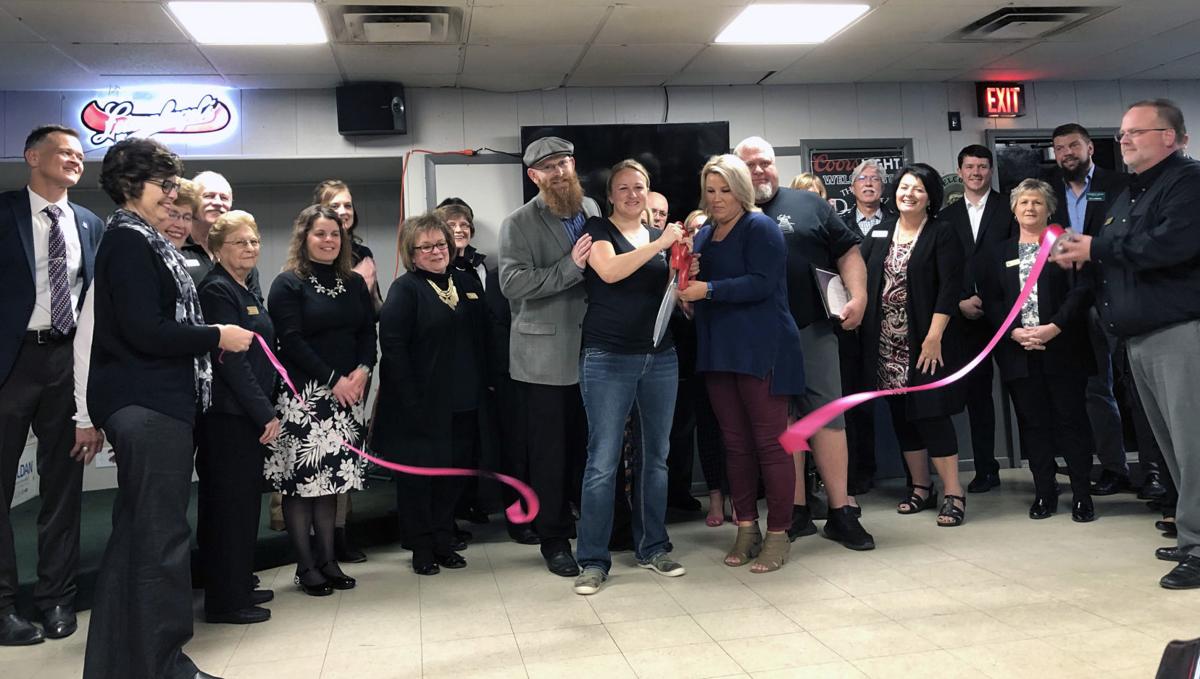 The Dock Bar and Grill, formerly Lighthouse Lounge, at 401 Veterans Memorial Highway, was officially welcomed to the Council Bluffs community with a ribbon cutting Thursday.
"Congratulations, the place looks great, the food's great," Council Bluffs Mayor Matt Walsh said. "It's a nice transition that I think will be profitable for you. It's a great location and I know you're hard workers."
The Council Bluffs Area Chamber of Commerce Board of Directors presented a certificate to the owners. The Council Bluffs Area Chamber of Commerce and CB Ambassadors presented the ribbon cutting to celebrate the restaurant.
Co-owner and chef Joe Disalvo spoke on behalf of the restaurant, with his wife and co-owner, Nellie, cutting the ribbon.
"It was what six months ago when Lee (Gillespie) called me and said 'Hey Joe, what do you think of the business here?' I said, 'Well it's close to our house," he said.
Gillespie told Joe about the restaurant was coming up for lease. Joe said he would talk to Nellie about starting a restaurant, expecting her to not approve.
"I went home that night and said 'Honey, I have an idea. Your cousin called and I was thinking maybe, possibly, who knows, what would you say if we opened up a restaurant?' — assuming I was going to be shot down." Joe said. "In turn, I actually got 'Oh no, I'm good. Let's do it, I'll stop real estate right now, I'm ready to roll.'"
After Joe and Nellie agreed to start the restaurant, they spoke to Lee and Trisha Gillespie to "hash out" the business plan.
"We have done much better than we ever expected to start, and we keep dumping it back in," Joe said. "If any of you came in before, it's a vastly different establishment than it was prior, and we're trying to keep that up and entice a little bit different clientele, and make a nice place for folks to come, have some food, watch some games, hang out, have a good time and not worry about much."
The restaurant will have homestyle food like meatball subs and mashed potatoes that's "like home but better," Joe said.
Soon, lunch specials will run all day long, Joe said.
— The Daily Nonpareil reporter Susan Payne contributed to this report.
The business news you need
With a weekly newsletter looking back at local history.