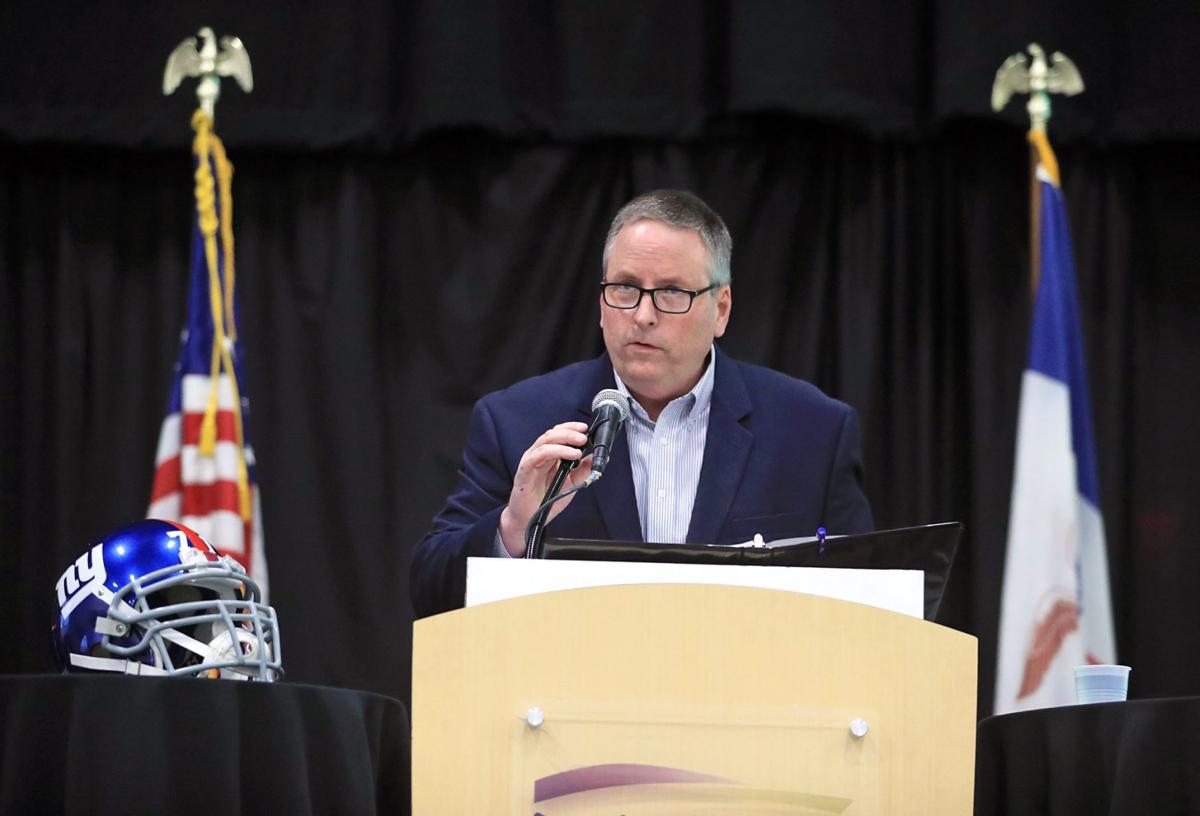 Council Bluffs Area Chamber of Commerce President and CEO Dan Koenig submitted his resignation, effective July 5, to the Chamber's Board of Directors Friday.
"I've been eyeing a new opportunity, and the timing is right," Koenig said. "I am extremely grateful for the time and opportunity I had here. There are a lot of good things happening in Council Bluffs, and I tried my best to build upon those successes."
Koenig declined to elaborate on his future plans other than saying he will remain "fully committed to the chamber" in his remaining days there.
"I'm confident Council Bluffs is poised for a lot of success," he said.
Koenig did say that he's hopeful he will be able to remain in the Council Bluffs-Omaha metro area.
Board Chairman Don Kohler, Vice President of Marketing and Public Relations for Iowa Western Community College, said Koenig played a key leadership role in several initiatives.
"Koenig inherited a chamber in transition and made great progress in establishing the ground-work for public policy programming, hiring a lobbyist and undertaking the development of a workforce plan to help area businesses attract new hires and reduce turnover," Kohler said. "Dan has done a lot for the chamber in his short tenure here. His leadership will be missed."
Kohler credited Koenig for streamlining and automating office functions, increasing member communications, establishing a new Chamber website, database, membership software and enhanced member offerings.
He also helped to successfully establish a 10-year office lease in the Hughes-Irons building that the Chamber occupies and recruited a soon-to-be announced coffee shop and five new sub-lease tenants.
Kohler said he hopes to meet with the chamber's board of directors before the next scheduled meeting in two weeks to begin the task of "ironing out transition plans."
"This is going to be a challenge for the board moving forward," he said, adding that the board will decide if the chamber will name an interim director during the search for Koenig's replacement.
Koenig was hired in September 2017 and replaced former Chamber President and CEO Bob Mundt, who resigned after 25 years of service in April 2017 to accept a similar Chamber position out of state.
Koenig previously served as executive vice president of the Council Bluffs Area Chamber from 1989 to 1993 and worked for the Council Bluffs Daily Nonpareil from 1983 to 1989.
Since leaving the Bluffs Chamber, Koenig has served as President and CEO of the Overland Park, Kansas, Chamber; the Bellevue, Nebraska, Chamber; and the San Angelo, Texas Chamber.
According to Kohler, the Chamber Board will begin discussing Koenig's replacement immediately. The Council Bluffs Chamber currently has more than 800 dues-paying members.