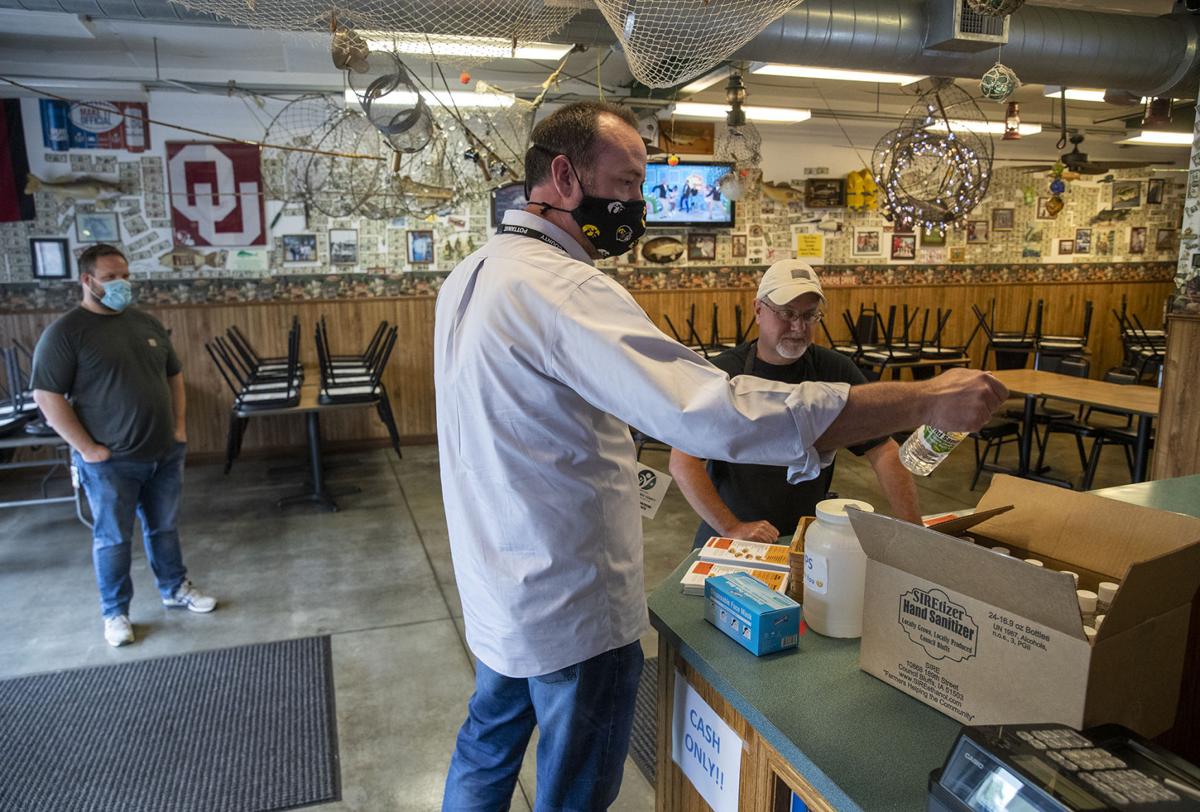 A collaborative effort between Advance Southwest Iowa Corporation and several community partners has enabled small business owners in Pottawattamie County to receive information and much-needed safety supplies during the ongoing COVID-19 pandemic.
Coined the Back 2 Biz-PPE initiative, small businesses with 25 or fewer employees have been eligible to receive face masks and locally sourced SIREtizer multi-purpose sanitizing product, provided information shows.
The program was jump-started in summer 2020 when funding was provided through the Iowa West Foundation, Pottawattamie County Community Foundation and the Southwest Iowa Foundation. Other local partners are the City of Council Bluffs, the Council Bluffs Area Chamber of Commerce and America's SBDC Iowa.
Since its inception, the program has assisted somewhere in the ballpark of 100 businesses, according to Pottawattamie County Public Health Director Matt Wyant.
In addition to receiving personal protective equipment provided free of charge after meeting eligibility requirements and approval, participating businesses have been able to capitalize on receiving an assortment of information about the coronavirus and how to safely navigate a proprietorship during a pandemic.
Providing this type of resource has been valuable to business owners, Wyant said.
"Around the August time frame when it was a little hard to get PPE still, hand sanitizer was still key — and still is — with a lot of things, we wanted a way with all of the new programs coming out to help small businesses ... and with all of the guidances coming down regarding reopening, some businesses were struggling and wanting some clarification," he said.
"And we wanted a kind of non-confrontational way for the health department to be able to help them out, understand the guidances and look to us more as a partner in it, rather than as someone who might be saying they were doing something wrong."
Wyant said Back 2 Biz partners still meet every two weeks to discuss COVID-19 protocols and other information that may need to be relayed to local business owners.
Though applications have slowed down a bit, those interested — and who qualify — can fill out an application by going online to councilbluffsiowa.com/news and clicking on the 'Back 2 Biz Program' icon.
"It has wound down, but it is still ongoing, some boxes of masks and hand sanitizer are still being handed out to small businesses," Wyant said.