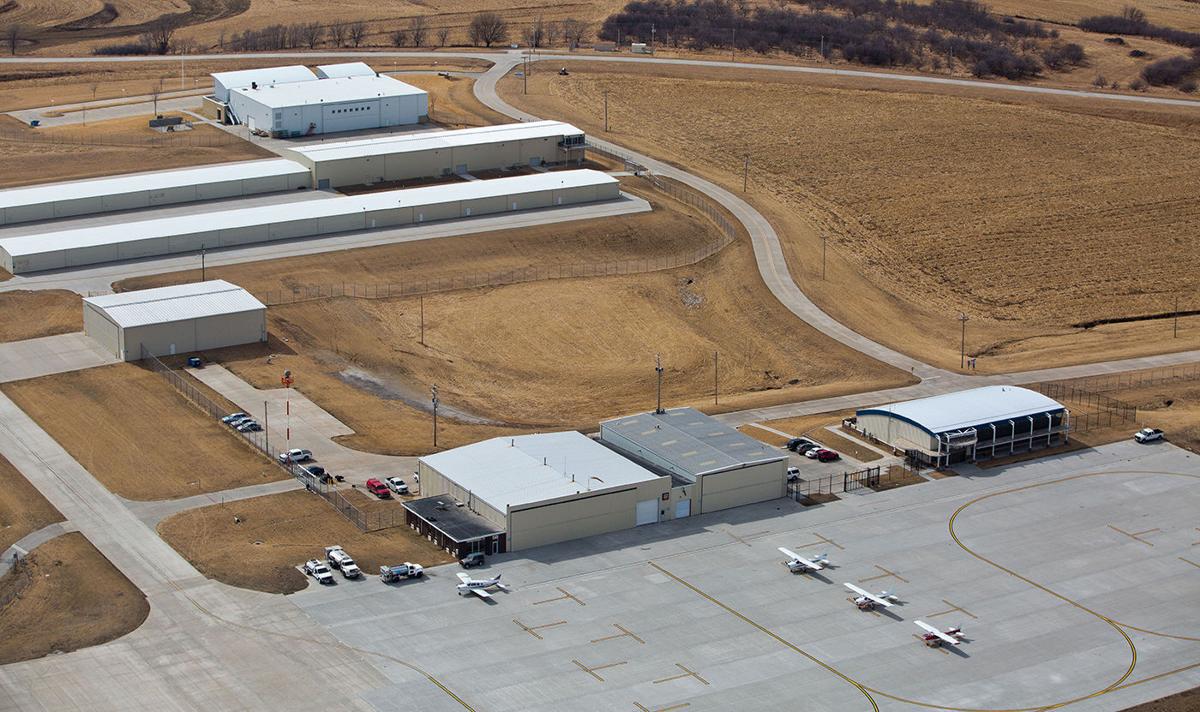 Carver Aero of Davenport has finalized its acquisition of Advanced Air, the fixed-base operator at the Council Bluffs Municipal Airport.
The businesses closed on the deal on March 15, according to Andy Biller, executive director of the Council Bluffs Airport Authority, who is encouraged by Carver Aero's plans.
"Carver proposes investing in facilities and infrastructure to enable growth on the airfield," Biller said in a press release from Carver Aero. "The company has already acquired aircraft to add to Advanced Air's existing fleet. We anticipate significant, sustainable growth in the general aviation industry for southwestern Iowa, and Carver Aero is eager to pursue all viable opportunities."
Carver Aero intends to explore further capital investment, including expanding aircraft storage to accommodate mid- to large-size turbine aircraft, as well as the construction of a new executive air terminal, the press release stated.
The executive terminal will not replace the current one but will be a stand-alone building in a different spot, according to Rod Kelly, Carver's media contact.
The company, which operates FBOs in Davenport and Muscatine, will also take over flight training and maintenance, repair and overhaul services in Council Bluffs, according to a press release from the aviation company. Advanced Air has more than 100 students enrolled in the University of Nebraska-Omaha flight program, and Carver-Aero plans to expand the program further.
In addition, Advanced Air has 18 hangars, aircraft maintenance and avionics services, computer testing, fuel and line services and offers insurance approved training.
"We are thankful for the welcome from the city of Council Bluffs and the trust of the airport authority to operate the FBO and MRO and to contribute to the growth of the airport and the community," said Peter Limberger, chairman of Carver Aero and co-founder of CL Enterprises, the family holding company for Carver Aero.
Lisa LaMantia, president of Advanced Air, will continue to manage the Council Bluffs operations and will take on a new role overseeing all of Carver Aero's flight school operations, the press release stated. Advanced Air's 50 employees have been offered similar positions with Carver Aero, and all or nearly all have accepted, Kelly said.
Carver Aero, which is in the process of expanding into Nebraska, Illinois and Wisconsin, sees a growing need to serve business customers and families who no longer want the hassle of commercial airlines, the Transportation Security Administration and the stress it involves, the press release stated.
"We are seeing an increase in interest in pilot training and business/general aviation charter services, partly because of COVID-19 but also because people want to fly out of their local airport on their own schedule with their team of business executives or their family and pets and land at an airport near their destination," said Carver Aero CEO Guy Lieser.
"The plans are to connect small towns throughout the Midwest," Kelly said.
Carver Aero also wants to do more to connect the airport to the community, Kelly said. That means once again holding air shows, as well as hosting community events like art exhibits featuring local artists and maybe opening an eatery with a view of plane take-offs and landings.
"The goal of Carver Aero is to really make the municipal airport a hub for the community," he said.
Carver Aero plans to work closely with Iowa Western Community College's aviation technology program, which is located at the airport.
"In all our businesses, we offer unique apprenticeship and scholarship programs, and we are introducing the same concepts for students who have an interest in engine maintenance, avionics and other technical aviation programs that lead to better paying careers," said Inga Carus, co-founder of CL Enterprises. "As Lisa will expand her role to oversee all flight school operations in the expanding Carver Aero aviation services network, we plan to create more jobs and are already hiring additional pilots and flight instructors."
Carver Aero and Advanced Air submitted a joint statement of qualifications on Dec. 4, 2020, in response to a public request for qualifications by the airport authority. After an evaluation and negotiations, the airport authority's board of directors approved a request from Advanced Air on Jan. 20 to be acquired by Carver Aero and have its Fixed Base Operators lease assigned to them.