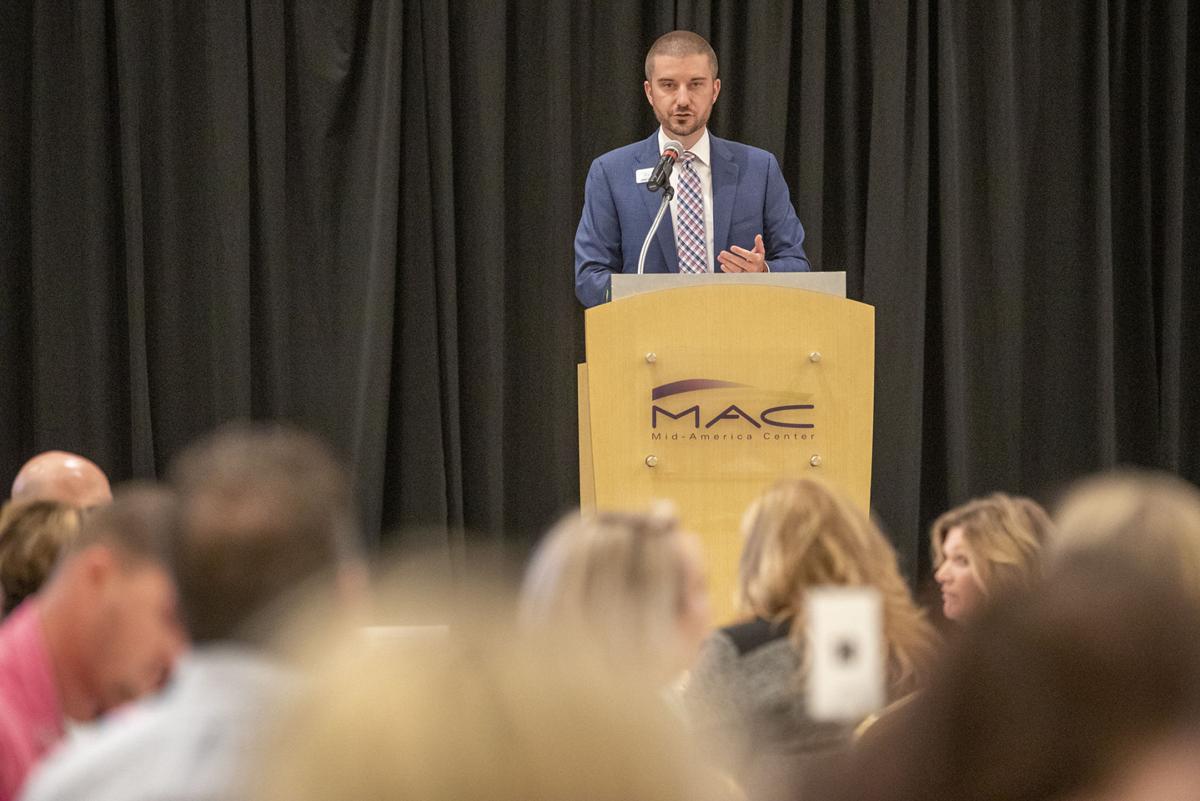 With positive cases of COVID-19 in Pottawattamie County continuing to trend upward, Council Bluffs Area Chamber of Commerce President and CEO Drew Kamp said the plan is for the organization to continue working remotely for the foreseeable future.
The office has been closed since late September in the wake of two Chamber employees contracting the coronavirus.
"As far as when we will be returning to the office, we honestly don't know yet," Kamp said during an interview with the Nonpareil. "With the cases continuing to go up in Pottawattamie County and throughout the state … we just know that we are not comfortable opening back up right now, frankly."
One employee who contracted the virus, Kamp said, was virtually asymptomatic. The other, he said, is still showing symptoms 26 days after testing positive.
"That speaks to the longevity that this can have, how long this can linger with individuals depending on the severity of the strand that you get," Kamp said, referencing the virus.
Although being forced to operate business outside of the normal office setting required a great deal of adapting, Kamp said he's pleased with the work he and his cohorts are still accomplishing.
"It's going really well as far as what we are getting done," he said. "We are as busy as ever, frankly, and we are really doing a good job collaborating and partnering with people throughout the community on a litany of different things."
Kamp said the situation, while undeniably adverse, could have been far worse had the Chamber not already been taking precautions to lessen risk — wearing masks while away from one's own desk, proper sanitization, etcetera.
"The big thing I want to emphasize is the importance of the fact that we had a re-opening plan that mitigated the risk," he said. "It requires mask usage — that was the No. 1 biggest thing.
"And what that really did is, it limited the contact tracing we had to do and it limited the impact of the spread once we found out that we had a couple positive cases."
The business news you need
With a weekly newsletter looking back at local history.