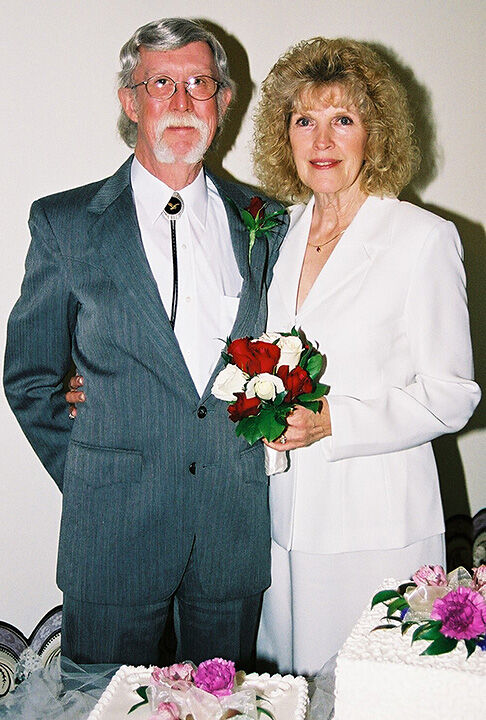 Southwest Iowa lost a longtime businesswoman and volunteer recently.
Gertrude "Trudy" Russell, 86, of Neola, longtime co-owner of the Credit Bureau of Council Bluffs (dba Credit Information Systems), died in her sleep on Sept. 10 after a battle with COVID-19.
She was born in November 1934 to Thomas Monroe and Anna Barbara (Wellman) Adams on their farm near Neola. The fifth of seven children, she had fond memories of riding a horse to Frog Pond Country School as a child. She also attended St. Joseph's Catholic School in Neola and was the first member of her family to graduate from high school.
Trudy worked as a teller at First Federal Savings & Loan and Council Bluffs Savings Bank, then in the accounting department at JCPenney, where she met her future husband, Ross Russell. They were married on Jan. 3, 1964 and worked together running the family business, the Credit Bureau of Council Bluffs.
His father, R.C. "Jim" Russell, and business partner H.M. Sprague had purchased the credit bureau in 1948. At that time, it was housed in a building near the current site of Ogden Place that has since been demolished. He purchased Sprague's half from his widow when he died, according to Heather Russell-Schroeder, daughter of Ross and Trudy and the current principal owner and president of the business. Jim purchased the building at 225 S. Main St. in 1973 and retired in the mid- 1970s, leaving Ross in charge, she said.
"My mom did the books and all the human resources stuff — hiring and firing and all of that," Russell-Schroeder said. For many years, Trudy and Ross Russell husband divided their time between the farm near Neola and a second home in Saratoga, Wyoming.
Ross managed the credit bureau until he died in 2009. Then Russell-Schroeder took over and Trudy stayed on as a part-time bookkeeper and advisor.
"She probably started stepping back in the early 2000s," Russell-Schroeder said.
As the mother of four girls — Debra, Michelle, Alycyn and Heather — Trudy volunteered as a Girl Scout leader, room mother (the parent who organized birthday parties and field trips for a particular class in those days), member of the Service League of Council Bluffs and longtime member of St. Patrick's Catholic Church in Neola, where she served with the RCIA group assisting new Catholics, acting as a Eucharistic minister for homebound members and participating in Bible studies and mission trips.
In 2012, the Russell family acquired the property at 227 S. Main — the former White Bakery building, which had been turned into offices by Pete Petersen, she said. The two buildings were joined together, and the entire resulting property became 225 S. Main.
Trudy continued to live on the farm until about two years ago, Russell-Schroeder said, when she moved into Bethany Lutheran Home. Although she had some health issues, she was stable until she became infected with the coronavirus.