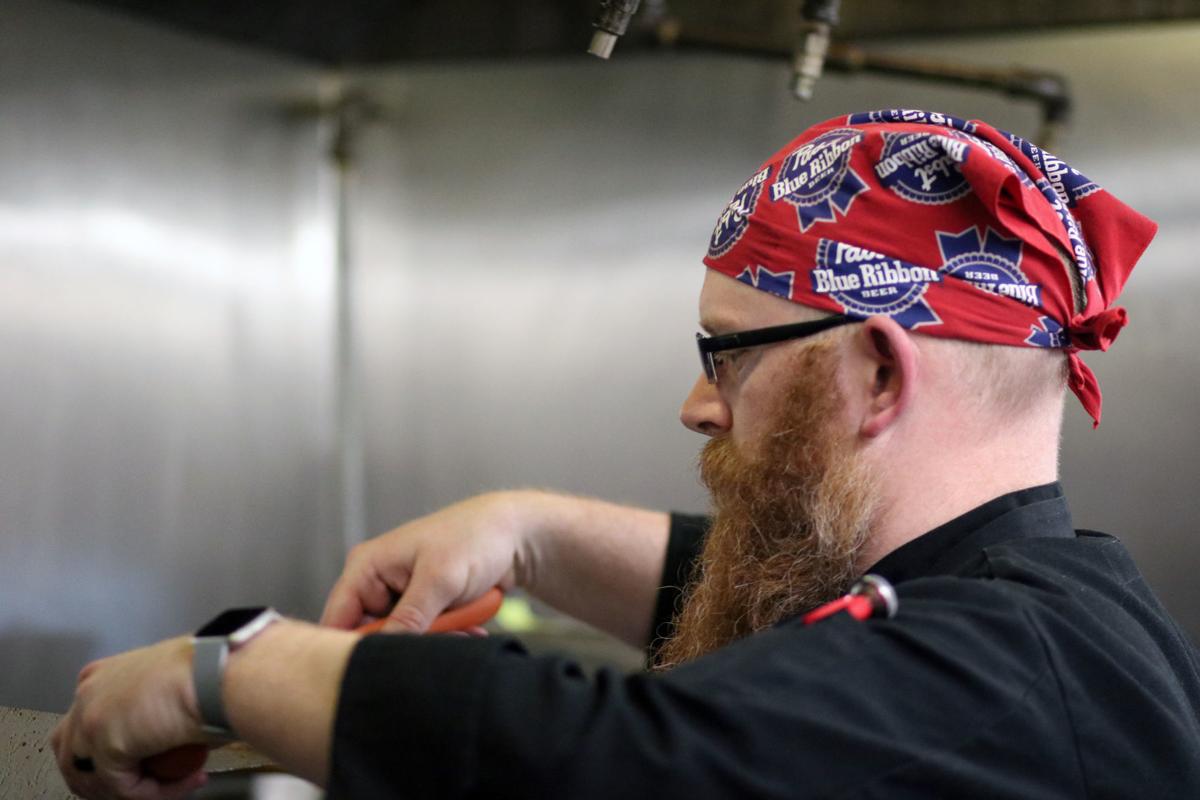 Lake Manawa has a new dock — not on the lake — but on the corner of Veterans Memorial Highway and Piute Street, formerly Lighthouse Lounge.
The Dock Bar & Grill has been a dream come true for owner Joe Disalvo, who co-owns the restaurant with his wife, Nellie, and Trisha and Lee Gillespie.
During the day, Disalvo works at Smith Davis Insurance but hones his restaurant-industry skills at night for The Dock as head chef. Before taking on an ownership role, the Disalvos have worked at several restaurants including Twisted Tail, Salty Dog and Glory Days and others on the 100 Block.
"For the longest I was part of that group of people as an employee. Now I'm on my own and the outpour from the local restaurant community has been amazing," he said. "Brian from Salty Dog and Caddy's used to say it was the greatest feeling to see employees step out on their own."
Since opening in March, Disalvo said his friends and family and local businesses have offered help painting, installing new lights and a choosing a new POS system. Employees from Lighthouse have crossed over and introduced the locals to him.
"It's so nice to see groups of family and friends, church members and people in the restaurant community visit our restaurant and help us out," Disalvo said. "We are doing the best we can with what we have. We will keep building and eventually open for lunch."
Currently, the restaurant opens daily at 3 p.m.
Disalvo buys meat from recently opened Rustic Cuts on Veterans Memorial to achieve a full menu: Burgers, Philly cheesesteaks, tenderloins, pizzas, fish and chips, and a small kids menu.
"Our tenderloins are house made. Joe cuts and breads them himself from scratch. All in-house," Lee Gillespie said.
In the summer, The Dock wants to add smoked Reuben to the menu, once they figure out a means to smoke the meat, Disalvo said.
The Disalvos were expecting their second child in May, but that didn't stop them from opening The Dock.
"Once we decided this is what we wanted to do, there was no second guessing it," Disalvo said.
The business news you need
With a weekly newsletter looking back at local history.