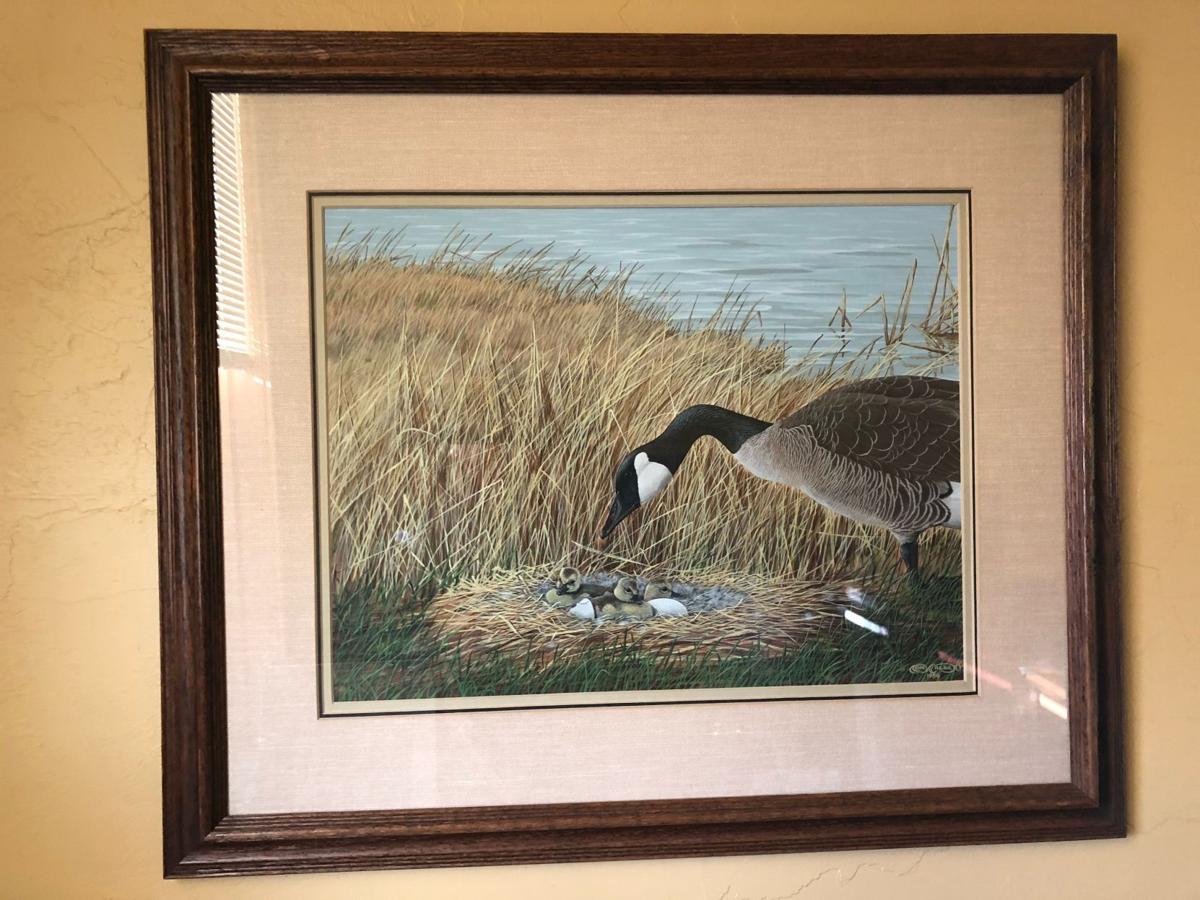 An original painting from 1986 is on its way back to the Harlan resident who painted it: Tom Walker.
The painting is coming from Sue Brown, who is the current president of TreePans in Akron. She won the piece at a Ducks Unlimited Banquet in 1986 in Des Moines.
"They had four to six artists in the Ruan Center in Des Moines and we had two hours to do a small painting and it was auctioned off that evening," Walker said.
Brown said you could watch them painting, before the artwork was for sale at the end of the day.
Walker, who lives in rural Harlan, has had an interest in painting since he was in high school, but picked up on more wildlife painting in the mid- to late-'70s.
"When she called me it was a shocker," Walker said with a laugh. "I've had people call me before and say they found a painting at a used store in Davenport or something. But when she had this and kept it for all those years and went through all the work to find me, I'm glad to have it."
Brown said she decided to give it back as she is planning on moving offices in the near future.
She has been working to clean things out — at home and in the office — and it has always been on the wall in her office.
She said she had a lot of prints of original pieces, but since it's an original, she wanted to see if he would like it back.
"I've enjoyed it for a number of years but I thought it would be more valuable to him," Brown said.
In 1981, Walker won two statewide stamp contests — his drawings were selected for the Iowa Duck Stamp and the Iowa Habitat Stamp.
"That got me started," he told the Nonpareil in 2005.
From there it was doing paintings for Ducks Unlimited and Pheasants Forever.
"I even did something for an outfit called Quails Unlimited," he said in 2005.
Walker is red-green color blind, and his wife, Sandy, has had to help him when those two colors show up in a painting.
He attended Iowa Western and Bellevue University where he majored in business.
"I always took some art classes and also took some at UNO," he said.
In the 2005 interview, Walker said being tagged a wildlife artist had its drawbacks; and while he had been able to make a living selling his art, he got burned out and cut back on his creative endeavors.
"It got too commercial. I would do a painting someone else wanted and then it would be gone," he said at the time.
As of now, there is no specific pick up date for the painting.