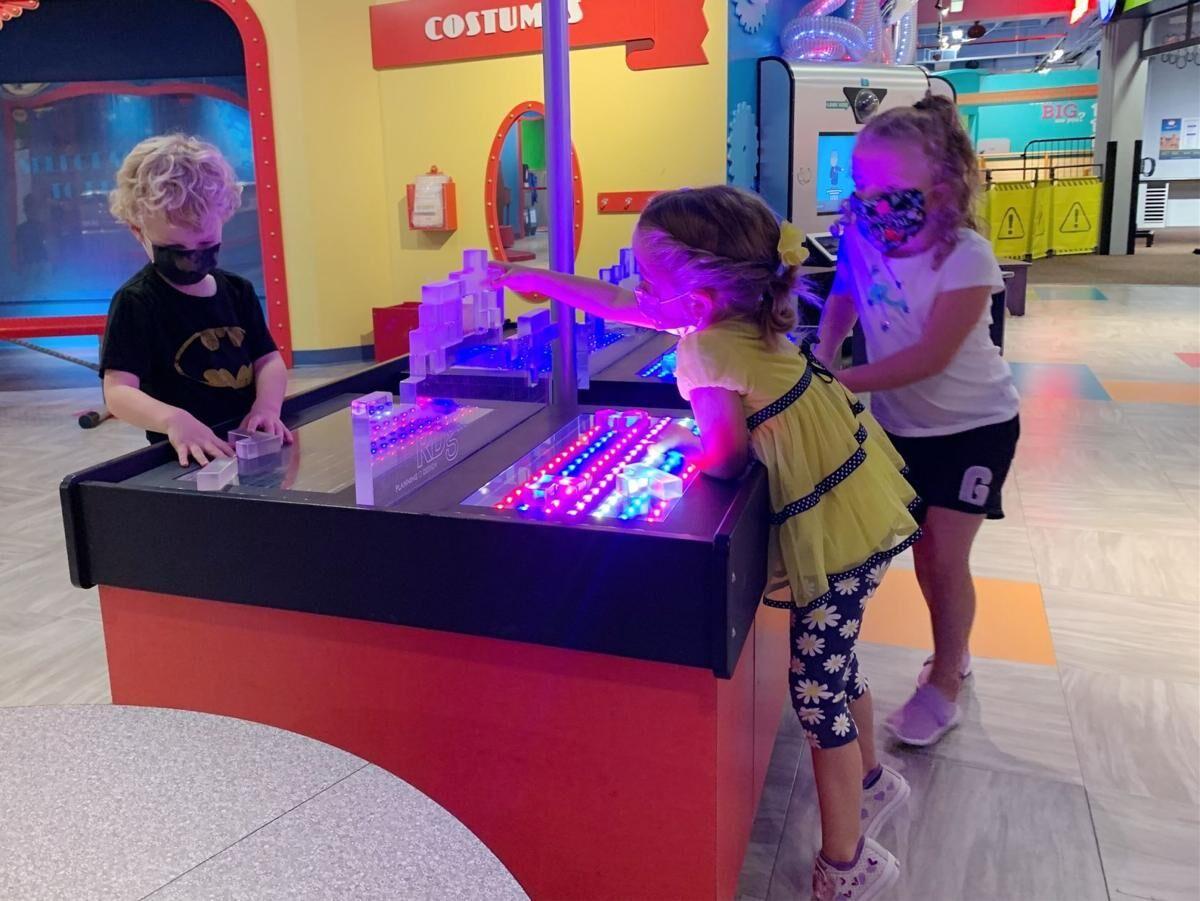 Cooped up kids and parents will soon have another family-friendly locale to visit.
The Omaha Children's Museum recently announced it will reopen to the public on Aug. 15.
The reopening, which will be done in stages, will follow county and state guidelines to protect guests and employees from the coronavirus.
"We are excited to see families back at the museum," said Lindy Hoyer, executive director.
"The health and safety of our guests and staff are our top priority. We are working hard to
finalize the details in our plan for reopening in order to reassure families and our community
that it is safe to return to Omaha Children's Museum."
The museum will be open to the public during two time slots — from 9 a.m. to 11:30 a.m. and 12:30 to 3 p.m. Tickets will be limited to a very small percentage of the museum's capacity for the two sessions each day.
Due to the limit the museum has set on group sizes — fewer than eight people — no large field trip groups will be allowed, Reiner said.
"Staff will closely monitor exhibit spaces, and we will limit the amount of groups in an area if needed," she said. "We don't anticipate this occurring, but we're planning for every possible scenario."
Additionally, masks are required for anyone ages 5 and older. There will be face shields available for those who cannot wear a face mask, as well as disposable masks for those who need one.
There will be plenty of cleaning done as well. Reiner said museum staff will sanitize each morning, as well as during the hour between the time slots.
"Throughout the day, museum staff — who we've always had positioned in each exhibit space — will also be tasked with disinfecting high touch items," Reiner said. "We'll also have disinfectant wipes throughout the building for parents who want to clean surfaces of items before their child plays with them. And we will have plenty of hand sanitizing stations."
Timed tickets will go on sale prior to Aug. 15. Tickets will be available in limited quantities. The on-sale date will be announced soon.
The museum has been closed to the public since March 14. There were limited openings since June for summer camps.
Stay up-to-date on what's happening
Receive the latest in local entertainment news in your inbox weekly!