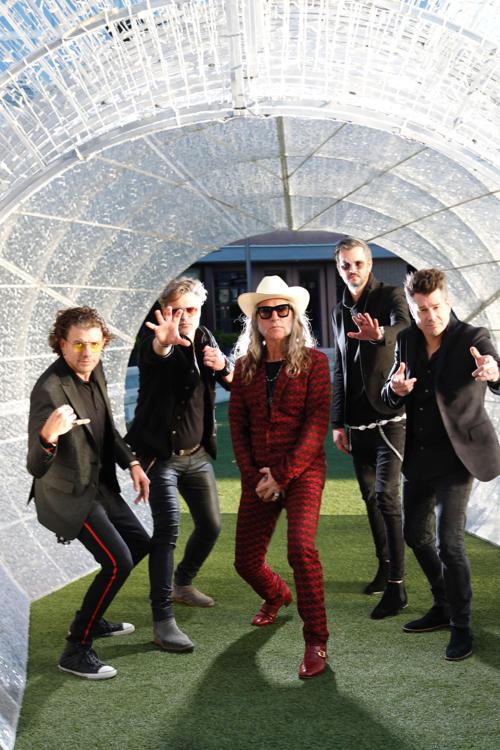 Concerts are returning and many musicians are excited to get back on stage and play for their fans, and Collective Soul bassist, Will Turpin, is no different.
Collective Soul will play with Styx at Pinewood Bowl Amphitheater in Lincoln, Nebraska on Thursday. The show will start at 7 p.m.
Through the tour, Styx will be promoting its 17th album, "Crash of the Crown," which was released June 18.
Collective Soul had its first in-person concert on June 18, over a year after the pandemic started in March 2020. The show was in Alpharetta, Georgia.
"It feels great to be up on stage," Turpin said. "I can tell the audience has a renewed enthusiasm because they are glad to be back out and experiencing life again as well."
Last March, Collective Soul had just played a sold out show in Nashville. A week later, the band was cancelling shows because of the pandemic. Like many others, Turpin thought the pandemic would only last a couple months.
"I started to think about the last time I played the least amount of shows, and I realized it would have been back before high school," he said. "I played more shows when I was 15 in ninth grade than I did these past 15 months."
With Turpin not being on the road, he was able to spend a lot of time with family as well as renovating and updating his studio, he said. He's always grown up in a studio — his dad owned and operated Real 2 Reel Studio in Jonesboro, Georgia.
Collective Soul released its first album, "Hints, Allegations & Things Left Unsaid," in 1994, and their most recent album, "Blood," was released in 2019. The upcoming concert will be a mixture of old songs, new songs and everything between.
"We love playing new stuff, and honestly I think the new music is some of the best work we've ever done," Turpin said. "I know a lot of people want to hear those songs that basically become the soundtrack of their life."
Turpin released his solo album "Serengeti Drivers" in 2018, and he said his solo journey started with songs and inspirations.
"After writing the songs you start to think, 'Well I need to record this because I think it's worthy enough and I think people will enjoy it'," he said.
This album followed the 2011 release of "The Lighthouse," a five-song EP. Most of Turpin's songs start on piano — his first instrument.
"Not only do I want people to hear it and enjoy these albums, but creatively, it's great to explore music and other art outside of Collective Soul," he said. "We've always felt like the ability to do that makes us stronger when we do come back as Collective Soul."
Turpin is writing more material and planning on releasing more songs.
Following Thursday's show, Collective Soul and Styx will perform three more shows, ending the tour with Styx on June 27. But Collective Soul has more dates lined up, including a show in Dubuque on Sept. 2.
"We started calling our live shows a celebration of life a long time ago," Turpin said. "Post pandemic and starting all this back up after what we've been through this last year, the term celebration of life means even more now.
"We celebrate life and we invite everyone to come on out and celebrate with us."
At each stop on the tour, Styx's nonprofit organization Rock to the Rescue will research local nonprofit organizations to see if any would be interested in volunteering to help the band sell $10 tickets for a drawing to win a signed Styx guitar at the shows. A percentage of sales goes to the nonprofit.