Supper clubs have been around for many years, one in Iowa just celebrated their 100th birthday. Author Megan Bannister made sure that the people of Iowa don't forget the rich history of supper socials with her book "Iowa Supper Clubs."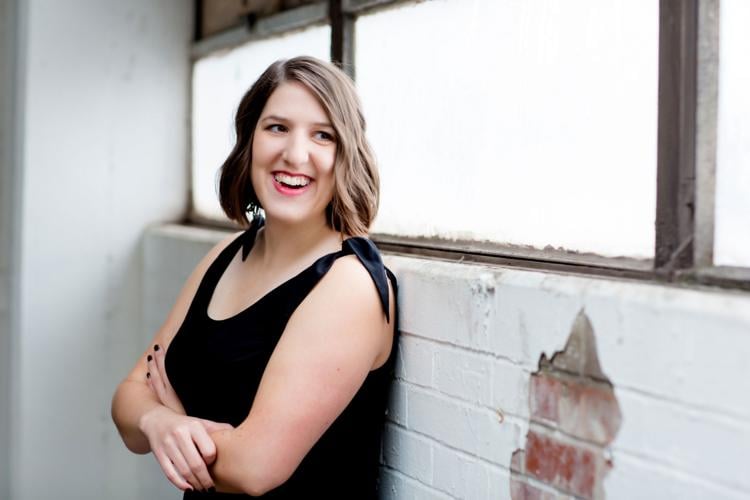 Bannister, from the suburbs of Chicago, moved to Des Moines to attend Drake University, where she received her bachelor's degree in journalism and mass communication. She has since stayed.
Arcadia Publishing initially approached her about working on this project.
"One of their imprints focuses exclusively on dining and restaurant culture, and a book about Iowa supper clubs was a concept they were looking for someone to explore," Bannister said. "After my initial contact with an editor, I researched and submitted a book proposal that was reviewed and approved by their team."
Supper clubs are traditional restaurants that can also function as a social club.
"Everything was finalized in May (of 2019), and I turned in my manuscript six months later in the second week in November," she said. "I really needed to hold myself accountable to get it finished."
Bannister was able to visit Archie's Waeside in Le Mars — the Blue Bunny Ice Cream capital of the world — which has won a James Beard Award. Archie's has been around since the 40s and the business has grown with the same generational family running it.
Archie's and Redwood Steakhouse in Anita are the two closest restaurants to Council Bluffs that are featured in the book.
Another restaurant she was able to visit was Northwestern Steakhouse in Mason City, which just celebrated its 100th birthday, and has been in the same family for 100 years.
"It's a Greek steakhouse and they have broiled steaks, prime rib, pork loin and a Greek salad along with other Greek items," she said.
Bannister said she she traveled upwards of 500 miles for the book, from river to river.
She has experience with online publication, freelance and newspapers, but found passion in travel writing.
"I got into travel writing by accident," she said. "I really enjoy road tripping and roadside attractions."
Bannister started a blog for her family and friends when she missed writing while working at nonprofits. She has done blogging and travel writing for the better part of the last five years.
She enjoys visiting North Dakota and made a stop there last summer and visited Medora.
"I like North Dakota because they have some of the world's largest things — like the world's largest buffalo, scrap metal sculpture and Holstein cow," she said.
One of her favorite getaway spots in Iowa is Mount Vernon.
She says they have a "super cute" downtown and some of her friends own a Thistle's Summit Bed & Breakfast that opened last year.
People can still support restaurants they like even if they don't feel comfortable going to dine-in, she said.
"I think if there are restaurants you like and want to support you can choose carryout or buy gift certificates for the future."
Now, she is trying to figure out what the future of travel writing looks like with the current pandemic.
"I'm still travel writing, it's just difficult to go inside and do things like eating at a restaurant," she said. "I've been finding more outdoor activities. I got the Iowa parks pass so I have been able to visit some of those."
The book will be available online and in bookstores on Aug. 17.