A global pandemic isn't keeping Evelyn Stortenbecker from having a party for her 100th birthday.
Her family is throwing one for her Saturday – but the event will have some limitations. She is a resident of Oakland Manor, and visitors aren't allowed right now. So the party will have to be outside her window.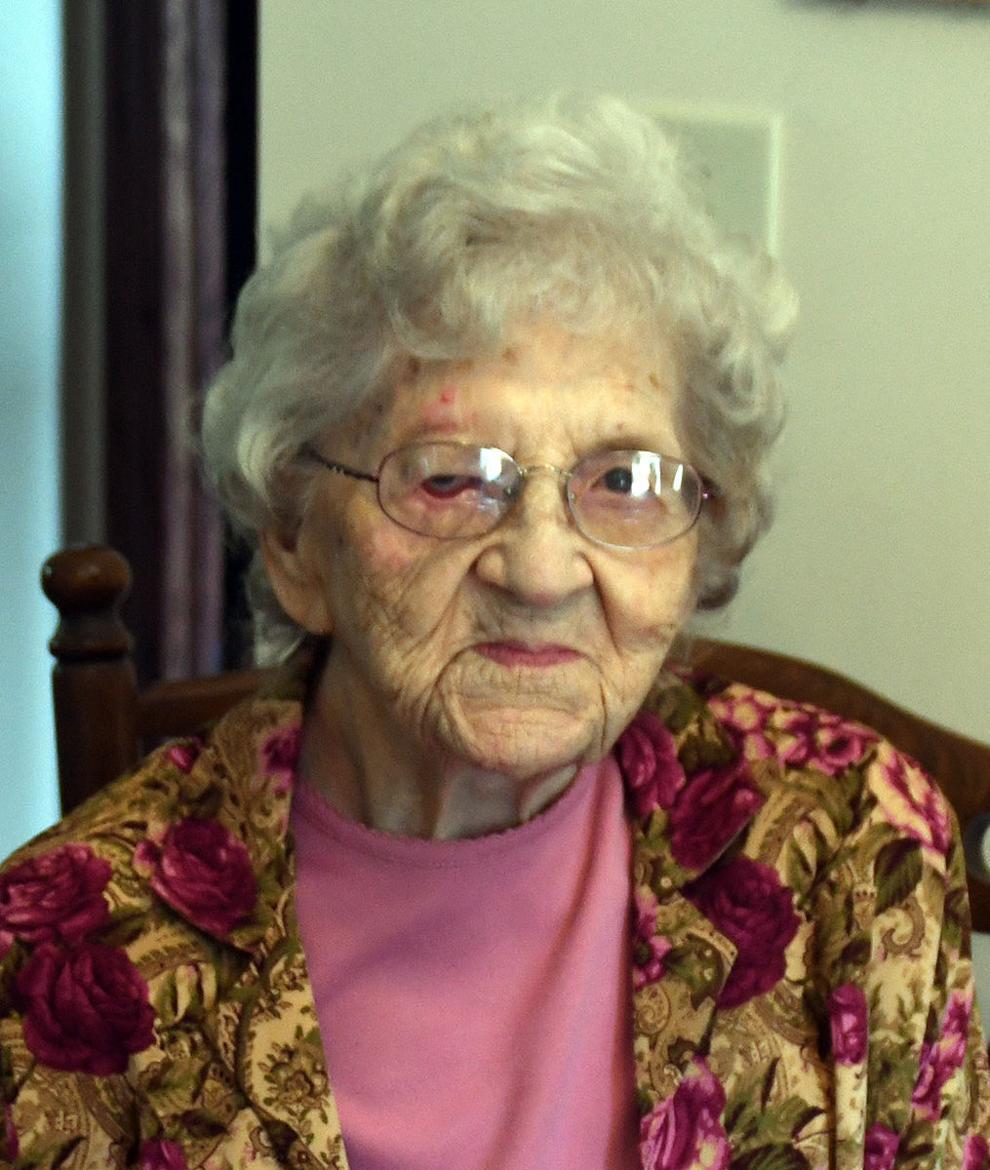 "We're hoping people can step up to her window and wish her happy birthday," said her daughter, Sherry Fox of Treynor.
"It's nothing big or fancy. We're just trying to have something for her," said her son, Ron Stortenbecker of Council Bluffs.
EveryStep is going to bring birthday cupcakes and other supplies, said Ashlee Kieler, media relations coordinator for the hospice.
"Her family wanted to celebrate her 100th birthday," she said. "Because she's our patient, they asked for some help."
The family matriarch has been looking forward to the occasion for at least a year, said Fox, who had 40 guests when she hosted her mom's birthday party last year.
"We celebrated her 99th last year, and she said, 'next year I'm going to be 100, and we're going to have an even bigger party,' Fox said, adding, "We're doing the best we can under the circumstances."
The family is expecting 30 to 40 guests – mostly relatives – said the birthday girl's son. Aside from a niece from the Austin, Texas area, the relatives are from Iowa and Nebraska.
He and his sister hope the celebration will be a bright spot in what's been a "tough year" for their mother, he said. Oakland Manor has had 32 positive cases of COVID-19 and nine related deaths.
Evelyn Stortenbecker was among those who tested positive — twice, Fox said. Fortunately, she did not get sick from the coronavirus.
"She was asymptomatic," Fox said.
Last week, she tested negative, she said – which is definitely something to celebrate. She does have breathing issues related to COPD, though.
Mainly, their mom is just tired of being cooped up in her room, Ron Stortenbecker said.
The celebration will continue on Monday, when the family has hired Wayne Miller of Missouri Valley to come and play his accordion outside her window, Fox said.
"She loves polka music," she said.
Evelyn Stortenbecker lost her husband years ago but has two children, five grandchildren and 11 great-grandchildren.
Cards can be sent to 212 Meadow Drive, Treynor, Iowa 51575.