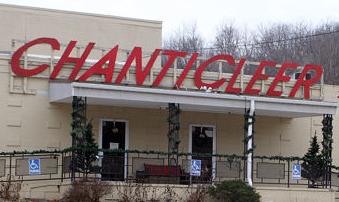 Chanticleer Theater announced the final production at the 830 Franklin Ave. location with "Farewell 830."
The production will run Nov. 14 through 17 with performances on Thursday, Friday and Saturday nights at 7:30 p.m.; and a Sunday matinee at 2 p.m.
The theater's third production of the season, "The Music Man" will be in its new home inside the Hoff Arts and Culture Center, 1001 S. Sixth St. "The Music Man" will run March 13–22, 2020.
"Farewell 830" is directed by Dwayne Ibsen. Jerry Gray is the music director; Cheryl Langer is the accompanist and Kris Rutz is the sound designer.
The cast features: Terry DeBenedictis, Steve Gillespie, Rose Glock, Garret Higginbotham, Peggy Holloway, Ariel Ibsen-Bauer, Boyd Littrell, Sarah Meyers, Glenn Prettyman, Shelly Rutz-Mendicino, Denise Putman, Julie Twohig, and Janet Ratekin Williams
Ticket prices are: $25 for adults; $20 for seniors ages 60 and older; $15 for children and students.
Stay up-to-date on what's happening
Receive the latest in local entertainment news in your inbox weekly!