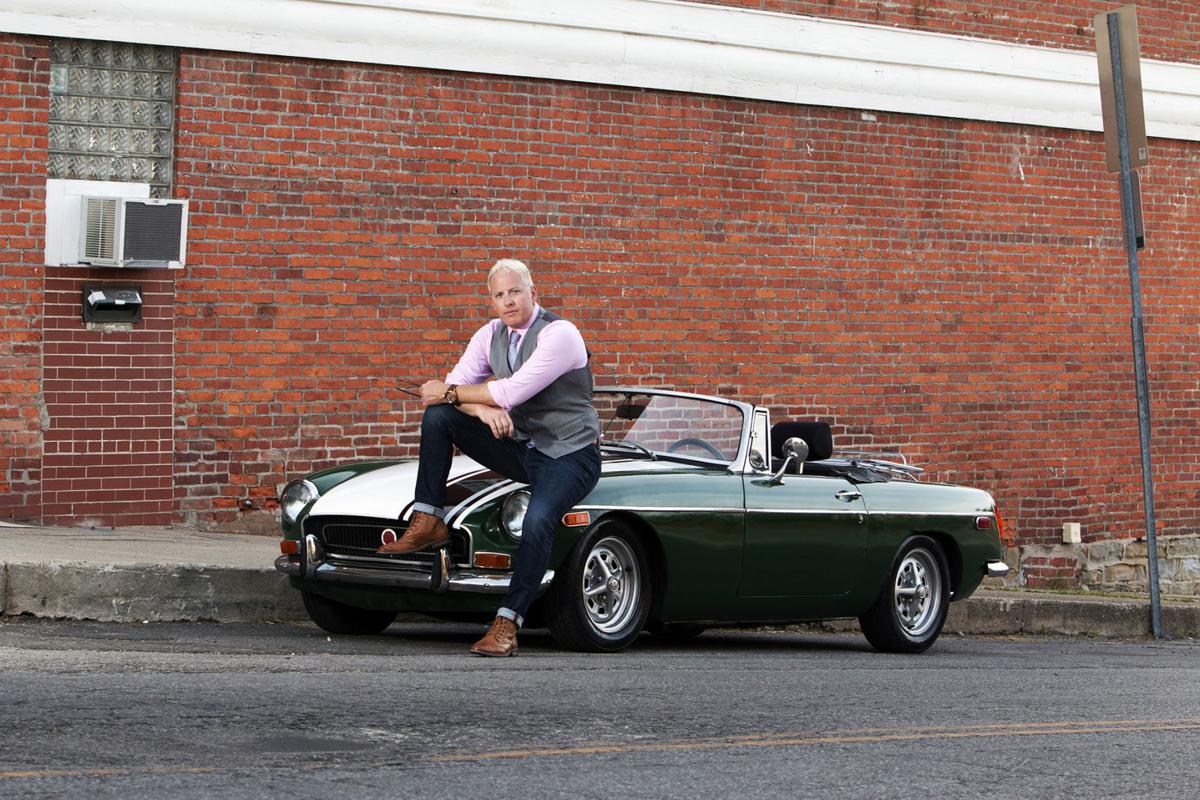 *Editor's note: This article was originally published Thursday in the Nonpareil's annual Faces section, a 6-day series that concludes Saturday. The section can be found in Thursday's e-edition.
Council Bluffs native and singer-songwriter Ruvane Kurland, who now lives in Ohio, hasn't let the pandemic stop him from performing.
With tours being postponed and canceled, he has moved much of his content online with videos and Facebook Live.
"For the last 10 weeks, I've live-streamed free concerts on @ruvanemusic Facebook Live, as well as releasing acoustic videos from my studio," he said. "My plan is to release another 10 to 15 studio videos this year."
He has been doing a variety of shows from decade-themed cover shows, to original music and has video chatted with some of the notable players from a few of his albums. He's hoping later this year, there will be safe environments for live music.
"I really enjoy large outdoor venues with wide open space," he said. "The sound reverberating off the trees echoing in the distance reminds me that, even though I'm making a lot of noise in the immediate moment, I'm still just a small part of the world, and the sound is fleeting. There's power and humility mixed together in that experience."
He has continued to rehearse and hone his craft so that he will have music to celebrate when people are able to get together again.
Kurland released his ninth album "19" and was able to work with artists from all over the country. He wrote the songs for the album in 19 different cities, including his hometown of Council Bluffs.
"When I write music, I'm sharing a part of me — not always sure if people will understand the metaphors or meaning," he said. "Then, when I play those songs live, the audience connects at different levels for different reasons. After a performance someone might tell me the lyrics resonated with them, or the music sparked a memory from their childhood etc. The bond between the internal experience of writing the music, and the external experience of sharing it with an audience, is truly fascinating to me."
Some artists featured on the album include: Ty Landrum; Brian Fechino (Pat McGee Band); Bryan Olsheski; Paisha Thomas; Doug Hare; Travis Toy (Rascal Flatts); and more.
"The end of 2019 and beginning of 2020 had tremendous promise," he said. "Unfortunately, all of us were hit pretty hard by the pandemic starting in mid March of this year."
He says all musical artists from independent ones to major label tours have all been affected by coronavirus.
According to his website, ruvanemusic.com, Kurland has been touring for more than 20 years, through venues around the United States with his unique brand of acoustic folk-rock.
He has performed for a presidential candidate and foreign dignitaries, and has made several radio and television appearances. His music is featured in TV shows, national ad campaigns and movies.
Besides touring, Kurland is also the owner of The Original Coin Guitar Picks shop in Reynoldsburg, Ohio. The shop is branded as "the world's foremost maker" of handmade guitar picks from coins, tokens, etc., he said. The picks are owned by more than 60 celebrities, working musicians and hobby players.
According to the website coinguitarpicks.com, their picks are available in metals like copper, brass, silver, gold, platinum, nickel, aluminum and steel. They have made picks out of casino chips, video games tokens, wooden nickels and more.
"I typically attend a dozen or so guitar industry events around the United States in support of The Original Coin Guitar Picks," he said.
Since many of these events have been canceled due to the pandemic, Kurland has been able to connect with his clients via coinguitarpicks.com.
Currently, he is working on studio video content and maintaining his connection with fans and friends via online events.
"As the weather becomes more stable, I've also been asked to perform social distance concerts for the neighborhood from my backyard," he said. "Listeners would hang out in their respective yards and support financially through digital means."
His highest priority is making sure his audience — and himself — remain safe.
To his friends and fans in Council Bluffs, he said he hopes to see them later this summer, if it's safe to travel and perform.
"If not, I have full intentions to return in 2021," he said.
Stay up-to-date on what's happening
Receive the latest in local entertainment news in your inbox weekly!