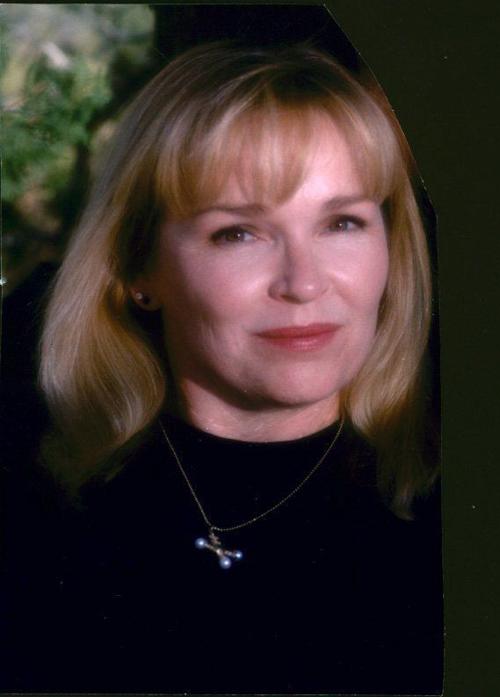 *Editor's Note: The following story was originally published in The Daily Nonpareil on Aug. 12, 2016. It was published again in Thursday's Faces of Arts & Culture section of the e-edition. 
A Council Bluffs native who made it as a TV actress has passed away.
Sagan "Susie" Lewis, 63, died Aug. 7, 2016, at her home in New York City after fighting cancer for six years, according to her publicist.
Born as Susan Jane Lewis in 1953 in Omaha, Lewis grew up in Council Bluffs and appeared in "Guys and Dolls" and several other plays at Thomas Jefferson High School, where she graduated in 1971.
"She was a student I'll never forget," said R.H. Fanders, her drama teacher at T.J. "Nothing was too difficult for her. She had a lot of insight, and she could lose herself completely in a role. She had a lot of talent, and she got really good grades."
She later earned a master's of fine arts in acting at University of California at San Diego.
As a young adult, Lewis pursued a career in acting, eventually changing her first name to Sagan because of a conflict with name registration with the Screen Actors Guild. In 1978 while auditioning for the acting company at the Williamstown Theatre Festival, she met Tom Fontana, an aspiring writer and assistant to the festival's artistic director.
Lewis and Fontana fell in love and moved in together in a small apartment in New York City's Manhattan Plaza. In 1980, Lewis and Fontana went to Los Angeles, where he became a writer on the NBC medical drama, "St. Elsewhere." The series' showrunner, Bruce Paltrow, created a regular role for Lewis.
On Dec. 18, 1982, Lewis and Fontana got married in a small ceremony held at the Santa Monica home of Paltrow and his wife, actress Blythe Danner. Lewis and Fontana remained lifelong friends with Paltrow and Danner.
Lewis co-starred for seven seasons on "St. Elsewhere" in the role of Dr. Jacqueline Wade.
"She was successful, and she came back and shared," Fanders said. "She came back several times to Council Bluffs and never forgot where she started."
He got to see her several times, and the two kept in touch for many years, he said.
Lewis went on to appear in television movies such as "Full Ride" and "Cocaine: One Man's Seduction" and played Judge Susan Aandahl in multiple episodes of Fontana's Emmy-winning NBC Series, "Homicide: Life on the Street." She appeared in the final half-hour of "M*A*S*H" as well.
The couple amicably divorced in 1993. She moved to Maui, Hawaii, and later to Sedona, Arizona — in both cases exploring a spiritual lifestyle. Settling in Sedona, she taught acting workshops at the Zaki Gordon Institute of Independent Film and was a program director at the Sedona International Film Festival for seven years.
In 1992, Lewis gave birth to son Jade Scott Lewis. While raising Jade as a single mother, Lewis remained friends with her ex-husband. On various occasions she, Jade and Fontana would vacation and spend holidays together.
In 2005, Lewis donated $5,000 to the T.J. marching band to help fund a trip to London. She said she was happy to help the school that had done so much for her.
"When I was there, the music and the drama departments were just incredible," she told The Nonpareil at the time. "It really helped me along with my career."
In 2009, she was inducted into the Chanticleer Community Theater Hall of Fame.
During the Christmas holiday in 2014, Fontana proposed to Lewis for a second time. She accepted, and the couple was remarried in July 2015, celebrating with family and friends in New York, Los Angeles, Omaha and Buffalo, New York, where Fontana was born.
Lewis is survived by her husband, Tom Fontana; her son, Jade Scott Lewis; and sisters Robin Schultz and Laurie Rittenbach, as well as brothers James Paul Lewis, John Mickey and Joseph Mickey. Her elder brother, Tom Lewis, died in 2011 of brain cancer.
Stay up-to-date on what's happening
Receive the latest in local entertainment news in your inbox weekly!