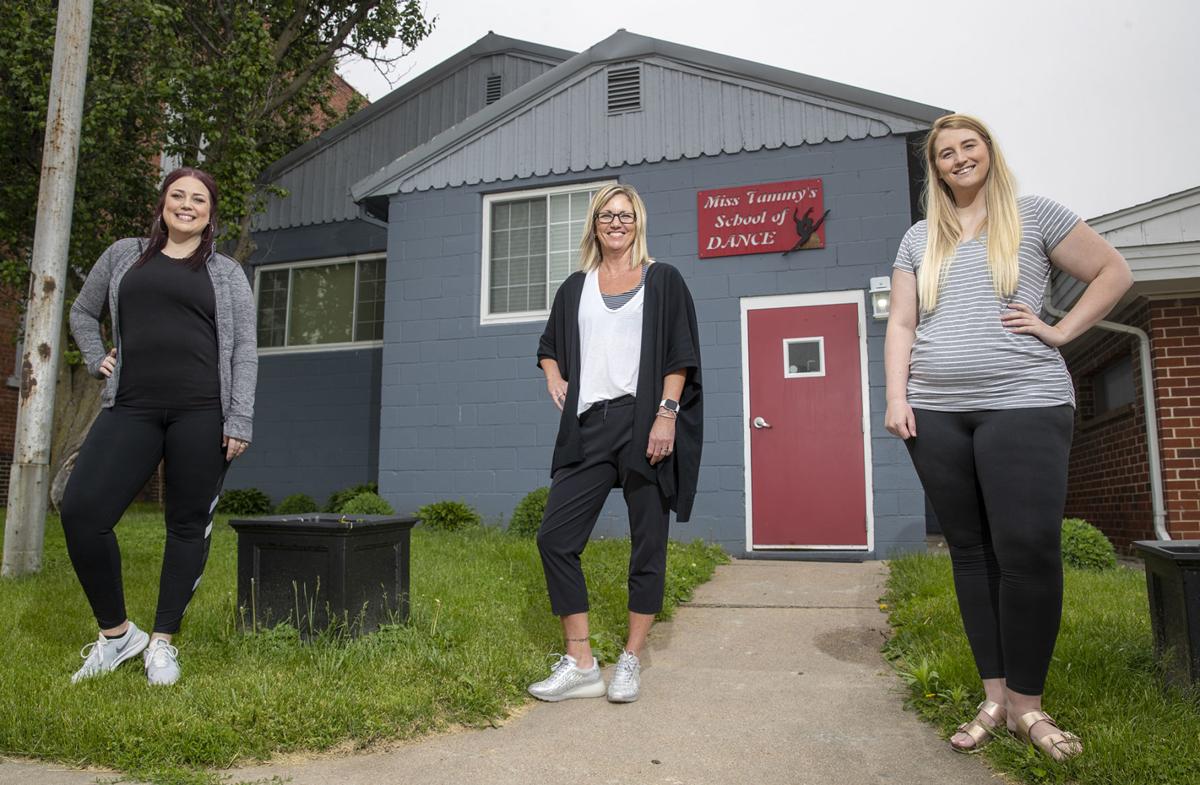 *Editor's note: This article was originally published Thursday in the Nonpareil's annual Faces section, a 6-day series that concludes Saturday. The section can be found in Thursday's e-edition.
Tammy Leehy, owner of Miss Tammy's School of Dance in Neola, has been teaching dance classes at the studio since it opened in 2002.
Leehy obtained her bachelor's degree in elementary education and coaching from Midland Lutheran College (now Midland University) in 1992.
She said her reasoning for opening a dance studio was her love of dance and coaching children.
"Coaching children to be the best they can be and build self confidence is the best reward for me," she said.
Leehy has been dancing for 43 years, and has taught for 34.
"I grew up dancing at a small studio in Elkhorn, Nebraska," she said. "At this studio, I was able to compete nationally back in the late '80s where we were crowned National Champions for our production ballet routine 'Rodeo'."
She has performed in local community productions of "My Fair Lady" and "Oklahoma." In addition to productions, she has attended many Dance Olympus and Tremaine Dance workshops in Omaha and Tennessee.
"My favorite style of dance is a hard one to answer because I love them all," she said. "I lean towards clogging due to it's upbeat tempo and unique style."
She has also attended numerous clogging workshops locally and nationally. Due to the COVID-19 pandemic, the studio closed temporarily in the spring but reopened on June 10 with limited class sizes and social distancing.
"We stopped our in-person studio classes on March 16," she said. "That week, we started doing three Facebook Live sessions five days a week."
Teachers then began making weekly videos for every one of the classes they had. Students were able to access them on YouTube so they could practice all week.
The purpose of the videos was to continue to teach their upcoming recital dances, she said. After about a month of videos, she started doing live Zoom classes with each class.
The studio opened back up on June 10 with limited class sizes and social distancing. Zoom classes are still available to students who don't feel comfortable coming back.
Right now, the lobby area is closed in the studio.
Precautions being taken so the studio can open include:
Parents drop dancers off outside and wait for their teacher to open the door before they can enter
Hand sanitizer at the front door of each studio
Everything is sanitized after each class
Spots are marked on the outskirts of the studio floor at least 6-feet apart
Only three studios are in use right now and each of them is limited to 50% capacity.
Students range in age from 3 years old to adult and are able to take recreational classes along with competitive classes. Classes offered include tap, ballet, jazz, clogging, lyrical, tumbling, hip hop and technique. Right now around 125 students are enrolled.
The competitive team, "Miss Tammy's Absolute Dance," has won several awards including regional overall awards, choreography awards, highest scoring routine awards, top studio and apogee awards.
The competitive team competes in four to five local competitions in Omaha and Council Bluffs, and then one away either in Kansas City, Missouri, or Des Moines.
"We also have a clogging group 'Loess Hills Country Cloggers' that perform around Southwest Iowa and Eastern Nebraska for community events, nursing homes, Race for a Cure, Buddy Walk and more," she said.
Stay up-to-date on what's happening
Receive the latest in local entertainment news in your inbox weekly!