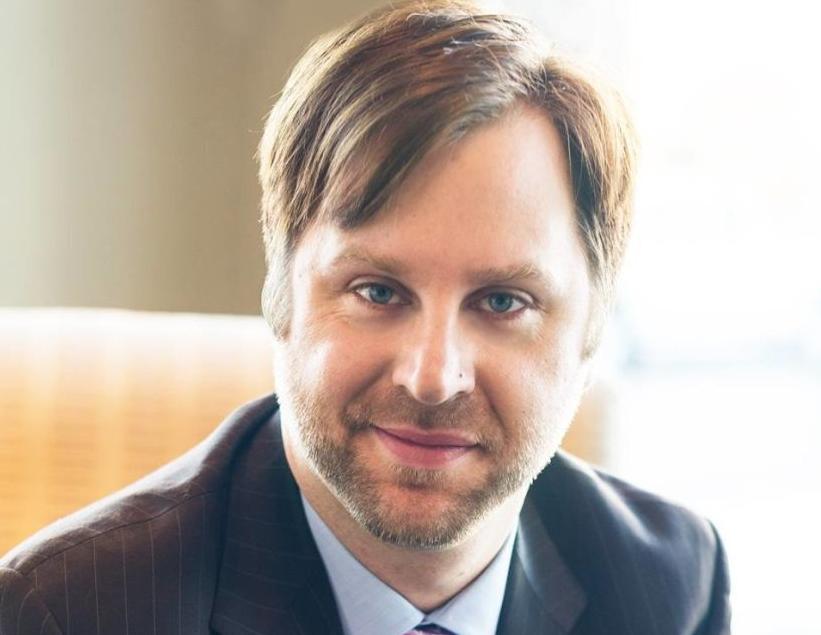 Iowa Western Community College's director of vocal music has been elected to lead Iowa's largest organization of vocal music educators.
Lucas Lovegood was selected president-elect of the Iowa Choral Directors Association in virtual voting that took place in late December and early January.
Lovegood will serve as president-elect for two years, followed by two years as president and two years as vice president, he said. Being president-elect is "your time to kind of learn the ropes," he said.
He served on the board from 2013-19 and was Repertoire and Standards chair for two years, southwest Iowa representative and co-chair of the association's annual Summer Symposium. In his new role, he will be organizing and planning events and representing Iowa Western and the state of Iowa advocating for the arts.
"I'm very excited to be serving this organization, as they've helped me tremendously over the years as a music educator," Lovegood said.
The Iowa Choral Directors Association serves choral musicians in Iowa by providing leadership, guidance and support; offering continuing education opportunities; promoting excellence in the choral art through high-quality offerings and events; supporting growth beyond college graduation; and enriching and renewing the musical souls of its members. ICDA's 800-plus members are choral conductors at every level of learning, from preschool to adult, and they make music with a wide variety of choruses. ICDA is an affiliate of the American Choral Directors Association.
Lovegood directs five vocal ensembles at Iowa Western: First Edition show choir, which has performed pop, Broadway and jazz selections for many community events and organizations; concert choir, which sings standard classical, folk and sacred choral repertoire; chamber choir, a select group within the concert choir; a men's chorus; and a women's chorus.
"All five groups I try to get out in the community whenever we're not in a pandemic," he said. "Because of the pandemic, all of our performances this past year have been virtual."
Students and faculty in Iowa Western's audio engineering program provided technical assistance for those events, Lovegood said.
While numbers were down a little bit because some students didn't want to operate in virtual mode, student interest in the vocal music program remains strong, Lovegood said.
"We typically have great numbers from all over southwest Iowa and beyond," he said. "The only thing with online learning is, it's not for everybody."
Those who have stuck with it during the pandemic have had the opportunity to learn more about audio and video recording, Lovegood said. He's been pleased with the way students have adapted to the changes.
He said he enjoys his job at the college – especially the variety it involves from day to day.
Lovegood is also an active music educator off campus. He conducts clinics at schools throughout the area and judges music contests. And all of those activities help promote Iowa Western, he said. That's important, because two-year colleges are always welcoming new students and watching familiar ones move on to bigger and better things.
Lovegood grew up in a musical family in Wellman, a small town in eastern Iowa. His mom sang in Sweet Adelines, and his father played in a community band. His sister also enjoys singing and has since joined Sweet Adelines, too. Sometimes his parents and he and his sister sang together as a quartet. He played in the school band and volunteered to learn new instruments when they were short in a section. That led him to learn to play euphonium, french horn, saxophone and drums.
He earned a bachelor's degree in music education at Coe College and started his teaching career in 2007 as band director at Atlantic High School. Meanwhile, he finished a master's degree in music education at VanderCook College of Music in Chicago. He made the move to Iowa Western in 2012.