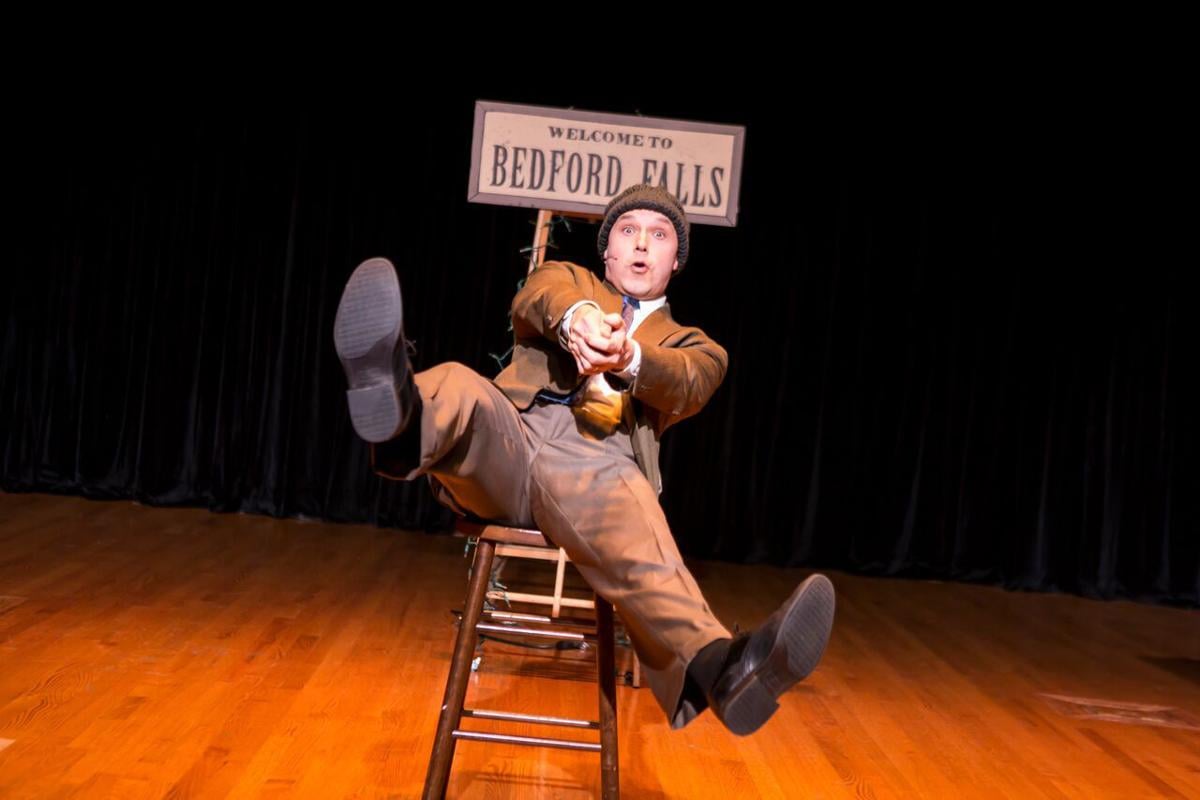 Actor Jeremy Kendall will bring a classic Christmas tale to life in the play "This Wonderful Life" based on the 1946 Jimmy Stewart and Donna Reed movie "It's a Wonderful Life."
"This Wonderful Life," is described as a one-man play where Kendall will bring the 32 characters to life through an "amazing display of physical and verbal virtuosity."
Characters will include George Bailey, and the whole Bedford Falls cast including Clarence the Angel.
Performances are Wednesday and Thursday at The Art Center on the campus of Iowa Western Community College, 2700 College Road, from 7:30 to 9:30 p.m. both days.
Kendall previously performed in the films "Kolobos" and "Lilith." He also appeared in multiple commercials and was the spokesperson for Metro Toyota in regional commercials.
His acting career began when he was in middle school.
"I wasn't the best student," he said. "I had a counselor that suggested I get into speech and theater class, so I did."
As part of his speech activities, he performed as two characters in a skit.
"I found out I had a knack for it — for memorization and acting," he said. "I found something that gave me purpose."
Kendall continued his stage career into college. He performed in the plays "Our Country's Good" and "Mad Forest," where he acted as six or more characters.
"I always liked playing many different parts and sinking myself into the different dialects and physicality of each character and bringing them to life," he said.
Kendall is excited to use his acting experience to bring the story to the stage.
"I love the movie 'It's a Wonderful Life," he said. "I love the message of it."
As an audience member, Kendall described the movie about George Bailey trying to get through every day life. The character was further described as "selfless" although he couldn't see how he was making the world a better place.
"He's so hard on himself, it takes an angel to show him this is what the world would be like without him," he said.
Kendall will use his prior experience of the movie to enhance the show.
"I'm trying to recreate moments in the film fans will remember, or would appreciate," he said. "I also comment on those moments in the play and will stop and talk to the audience saying things like 'Do you love this movie as much as I do?'"
Kendall added that you don't need to be familiar with the movie to enjoy the play.
"It's fun to see one guy play all these parts, like the kids and the women," he said. "It's sort of like going to see a magician I think. I look forward to seeing everyone there and wish them a very Merry Christmas."
Stay up-to-date on what's happening
Receive the latest in local entertainment news in your inbox weekly!