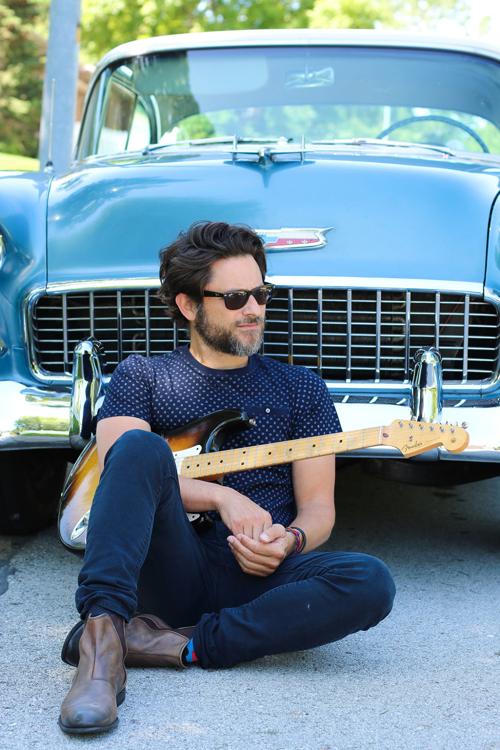 OMAHA — The Omaha Community Playhouse implemented a great social distancing plan for the musical "Rave On" at the playhouse.
The audience could sit in their automobiles or sit in lawn chairs on the drivers side of their vehicles.
The band was at the east end of the blacktop on a huge platform 8 feet above the blacktop.
There was a great background with the trees and the American flag blowing in the June breeze. The playhouse did a fantastic job of parking cars in a checkerboard pattern.
There was plenty of space so cars weren't parked close together. The restrooms were available in the lobby but refreshments were not served. The show lasted 90 minutes with no intermission.
It was Billy McGuigan and his talented professional band performing the music of the legend Buddy Holly. Holly died on February 3, 1959, "The Day the Music Died."
The deadly plane crash also took the lives of Richie Valens and the Big Bopper in a field near Clear Lake.
McGuigan got started at the Omaha Community Playhouse many years ago when he played Holly in "Buddy! The Buddy Holly Story." Since that performance McGuigan has become the king of Buddy Holly shows. He and his band has toured throughout the country and abroad.
His band includes Matthew McGuigan, who is also the musical director for the production. Matthew is his brother and his other brother is Ryan. On lead guitar is Max Meyer. On percussion is Larell Ware and saxophone is Darren Pettit. The show opened with "Fade Away," "That'll be the Day," and "It's so Easy."
Billy McGuigan gave a lot of history of Holly. He even told about Buddy's stint as a Rockabilly performer in Nashville. The songs kept rolling along featuring, "Midnight Shift" and "Bye Bye Love."
The band then played "Peggy Sue," and the "Rollercoaster Song." McGuigan then notified the audience that for 15 minutes, they would have an "Oh Boy" medley.
The band also saluted many other rock and roll legends, including "Rock Around the Clock," "All Shook Up," "Blue Suede Shoes" and "Johnny Be Good."
People in their cars had to honk their horns instead of clapping since the band couldn't hear clapping outside.
If you have never seen this show, it's definitely a must see. If you have seen it before, then see it again. The music just gets better and better.
Performance times are 7:30 p.m. Wednesday through Saturday. Sunday is at 6:30 p.m. Dates are June 17-21 and June 26-28. Don't miss this great show on asphalt.
Ticket prices vary by performance. Call the box office at 402-553-0800 or go online to Omahaplayhouse.com.