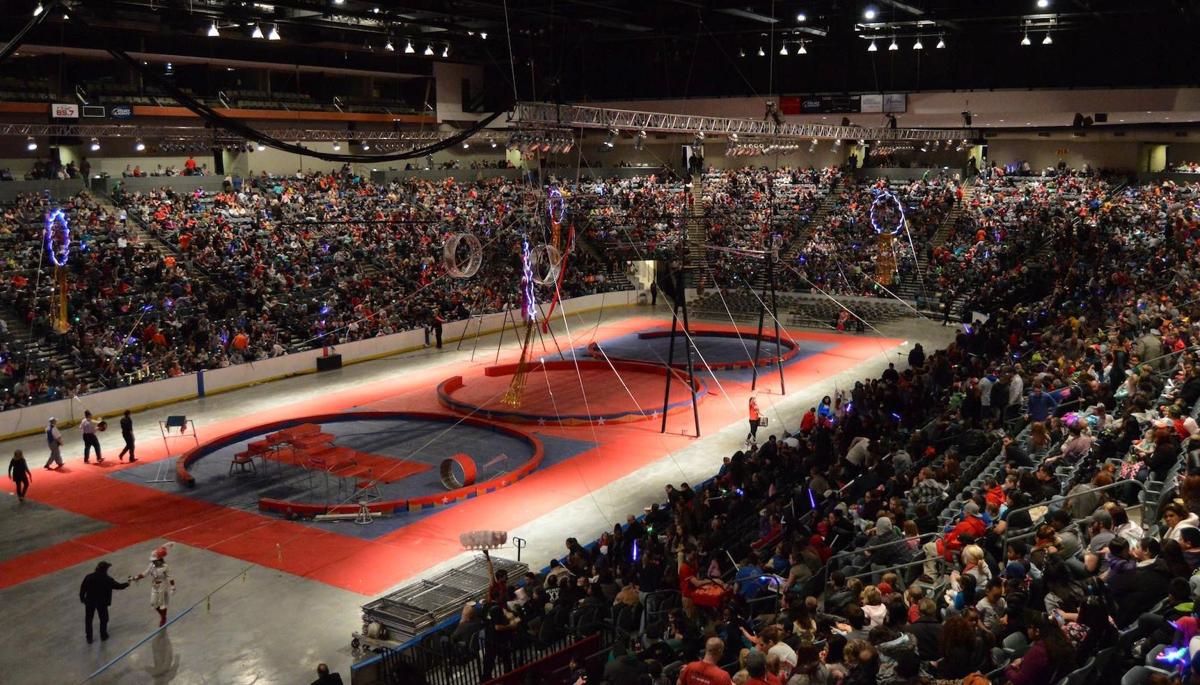 The circus is coming back to Council Bluffs. "The Chicago Boyz" acrobatic team returns for the 91st annual Tangier Shrine Circus. They will be joined by the "The Globe of Death" motorcyclists, a high wire trapeze act, and quick change duo performing amazing costume changes in the blink of an eye.
The annual event is being held at the Mid-America Center in Council Bluffs for the fifth time. The circus offers six family-friendly performances from Feb. 21-23. General admission tickets are $18. Reserved seats are $25-$35, depending on location.
Friday night's performance is a "A Salute to America's Heroes," honoring first responders, military, veterans, and police and fire personnel. All reserved tickets are half price for active duty, veterans, reserve members, and first responders and their families. Eligible individuals can show their ID at the Mid-America Center box office to receive the discount, either on the date of the performance or to purchase tickets in advance.
The Tangier Shrine Circus promises thrills, chills, laughter, and plenty of amazing moments in a three-ring show. The always-popular Keystone Kops and hilarious Tangier Shrine Clowns are back to share plenty of hijinks. Animal lovers will enjoy extraordinary animal performances, including a rare white lion.
A special "Circus Fun Fair" offers a chance for fans of all ages to meet some of the stars of the circus and even ride a few of the animals. The popular petting zoo returns as well! Face painting and bounce houses will be available. The Fun Fair begins two hours prior to each performance and immediately follows each show.
Circus show times are:
Friday, Feb. 21 at 7 p.m.
Saturday, Feb. 22 at noon, 4 p.m., and 8 p.m.
Sunday, Feb. 23 at 1 p.m. and 4:30 p.m.
Tickets can be purchased without fees at the Mid-America Center box office (1 Arena Way, Council Bluffs. In addition, general admission tickets are available for purchase without fees online at TangierShrineCircus.com, at the Tangier Shrine Center (2823 S. 84th St. in Omaha), and at all Council Bluffs-Omaha area Hy-Vee locations. Groups interested in purchasing tickets can contact the Tangier Shrine Office at 402-392-0404.
The Tangier Shrine Circus is produced by the James Cristy Cole Circus. Circus proceeds are for the benefit of the Tangier Shrine in Omaha, Nebraska. Payments are not deductible as charitable contributions.