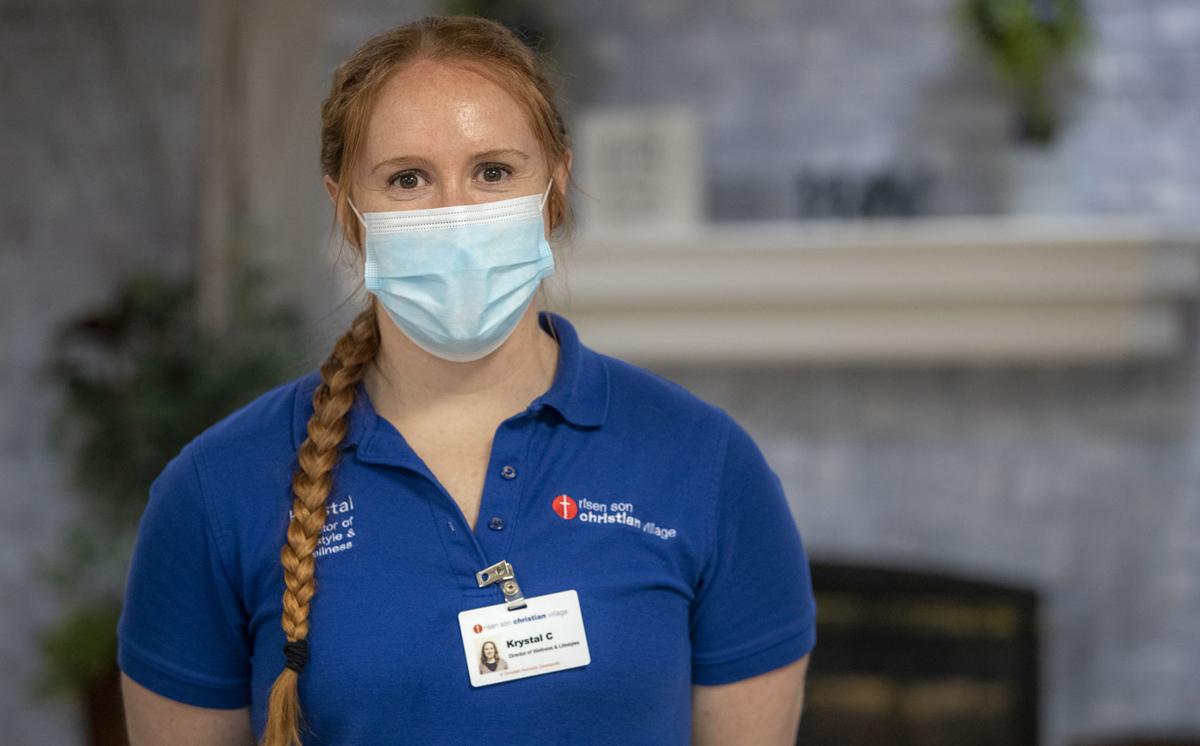 Krystal Cary is the director of lifestyle and wellness at Risen Son Christian Village. She has been with the retirement community for more than 13 years.
Her role includes managing the lifestyle and wellness team, where they provide residents with active, engaging opportunities and she works specifically with the independent living residents.
Cary enjoys her job because she loves being able to serve this generation and do everyday life with them. She enjoys hosting big events for the residents to invite their family and friends into the community, working as a team with her department to provide daily life and fun for the residents. She also enjoys the time spent with her independent living residents where they are able to enjoy the simple pleasures of fellowship and sharing laughs.
Some of her favorite memories include the many road trips they have taken, the fitness DVDs they produced, the Olympic Games events, dances, parades, talent shows, the Holy Walkamolies group, the Summer Vacation Series, Camp Meeting Days, events in the Rain Garden Park, the slip and slide, hayrack rides and bonfires and, most of all, the conversations.
"Too many memories to fit into one article!" Cary said.
Originally from Underwood, Cary now lives in Council Bluffs. When she isn't on the job she enjoys being a gym rat and spending time with family and friends. It brings her great joy to be a fun aunt to her six nieces and one nephew.
Cary is happy to be a part of the Pathway Memory Support Program. For the last several years her department has made it a point to bring programming into the memory support area and to make sure these residents have the opportunity to be involved in life at Risen Son.
Since the launch of the Pathway program she has seen a more focused approach to provide an experience for the residents through additional resources for the staff and families.
— Risen Son Christian Village