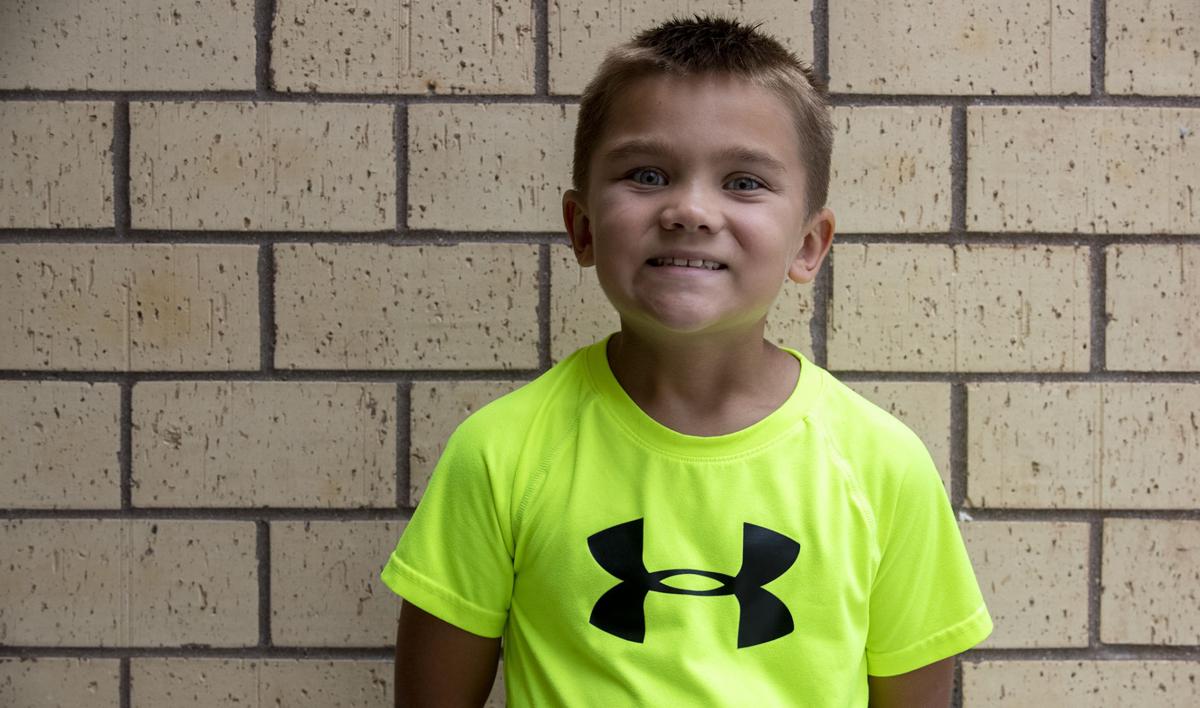 Easton Ebert will continue his elementary education this fall, but he will be in a new building this school year.
Easton, 7, is a Council Bluffs native and a student in the Lewis Central Community School District. He is the son of Angie and Justin Ebert and younger brother to Logan, who is 9.
Easton will be a second-grader at Titan Hill Intermediate School in the fall after spending his first few elementary years at Kreft Primary School. He said he is excited to continue his education in a new environment, and he can't wait to meet his new teachers and make new friends.
He said he's been missing the classroom after schools were shut down early during the start of the COVID-19 pandemic in the spring. Easton has had a chance to get acquainted with his new school as he's been attending the Lewis Central Lucky Children program at Titan Hill with his brother.
Earlier this week, Easton, his brother and some friends had a fun day in the program, getting to take a dip in the school pool and playing games on his tablet. Easton has been having fun outside of the Lucky Children program this summer.
He said he loves being active, and he's been doing a lot of hiking, swimming and bike riding. One of his favorite places to hit the trails with his family is Hitchcock Nature Center in Honey Creek. He also enjoys gaming and has been playing the popular "Roblox" video game with his brother.
His family has two dogs, an Australian Shepherd mix named Wyatt and a Border Collie mix named Zoey. They're two energetic dogs, and Easton loves taking them on walks and playing in the yard with them.
Ebert has had an eventful summer, but he's ready to hear that school bell ring once again.
Be the first to know
Get local news delivered to your inbox!