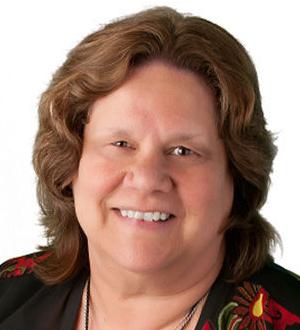 Marcia Antworth was a 2013 Spirit of Courage recipient.
For two decades, she performed the same morning ritual on the day of her annual mammogram. She would stand before a mirror, look herself in the eye and say, "You know you're healthy. There is nothing to worry about."
In March of 2010, Antworth confidently made the same announcement. But there was.
"They found something — too small to feel — that turned out to be breast cancer."
Antworth admits to being taken completely by surprise, saying, "It was so unexpected that I didn't believe it at first."
She remembers that she didn't cry, just felt "a little choked up" over what this might mean for her family and their future. She describes her husband, Darryl, and their daughter, Alexa, as rocks throughout the journey.
"When somebody has cancer, the whole family has it because they have to live through all of it too," she said.
Antworth admitted that, at first, she did not tell many people about her diagnosis.
"I didn't want people to go, 'Oh, poor Antworth,'" she said.
Part of her treatment plan included a lumpectomy to remove the tumor. Because the cancer was caught early and didn't involve any lymph nodes, no chemotherapy was needed. Antworth then underwent a preventive six-week course of radiation therapy.
"I owe my life to the Jennie Breast Health Center."
Once reluctant to speak publicly about her cancer, Antworth has stepped forward to promote breast cancer awareness, education and early detection. Ten years following her diagnosis, we asked Antworth to share with us her experience as a Spirit of Courage recipient and what it's like to live with cancer.
"Being a Spirit of Courage recipient is very humbling — and a really big deal. When I was first asked, I declined. I didn't think I was worthy. I didn't think I had suffered enough. My cancer was caught so early and my treatment seemed like nothing compared to what a lot of people go through," she said. "I was worried about having an event this year because there are so many people who are compromised. I would have still attended, but I am glad it went virtual. Now we can raise the dollars we need to help cancer patients and stay safe."
Visit the Jennie Edmundson Hospital Foundation website at jehfoundation.org/events/spirit-of-courage/ or call the foundation office at 712-396-6040 to learn more. Please join us as we help our families in their fight against cancer.