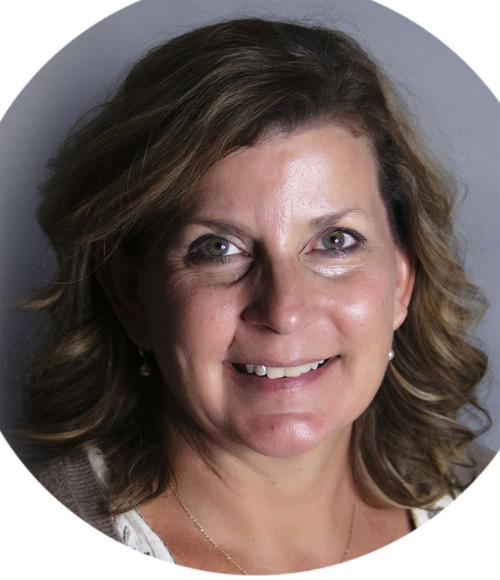 Melanie Ryan was honored as a Spirit of Courage recipient in 2015.
At Ryan's annual GYN appointment in 2013, she talked to her doctor about what she thought was a fairly normal symptom. She was stunned when her gynecologist referred her to a colorectal specialist. Testing confirmed the presence of a malignant tumor in her rectum.
"We were dumbfounded. You're never prepared to hear the word 'cancer,'" said Ryan, who was 45 at the time.
The goal was to kill the cancer and prevent a recurrence without overtreating. Ryan's case was more difficult because her cancer was between stages T2 and T3, each requiring very different care. Her case was presented at multidisciplinary treatment planning conferences at both Methodist Jennie Edmundson Cancer Center and Methodist Estabrook Cancer Center.
All providers recommended the more aggressive stage 3 treatment because of Ryan's age. In all, 2013 was a year of chemo, radiation, surgery, more chemo and another surgery. We asked Ryan what it meant to be a Spirit of Courage recipient and what it is like living with cancer.
Ryan is the Pharmacy Director at Methodist Jennie Edmundson Hospital. She was originally asked to be a Spirit of Courage recipient in 2014 but declined because she felt she was too "new" to survivorship and didn't want to jinx her ongoing recovery. She was thankful to be asked the following year because it was one of the greatest honors of her adult life. It is a great support system for cancer survivors and their families.
"When I was newly diagnosed, my oncologist told me that I would need to give him a year of my life and he would give me the rest of mine," Ryan said. "He was right. I am at the point where cancer isn't all I think about — day in and day out. It no longer 'rules' my thoughts and I am getting back to a new and better 'normal.'"
The Spirit of Courage Virtual Gala will be held at 7 p.m. on Aug. 13. One hundred percent of the money raised that evening goes to the Spirit of Courage Cancer Center Charitable Patient Care Fund that provides assistance to uninsured and under-insured patients who need help covering expenses for medication, treatments, deductibles and everyday living expenses.
Visit the Jennie Edmundson Hospital Foundation website at jehfoundation.org/events/spirit-of-courage/ or call the foundation office at 712-396-6040 to learn more. Please join us as we help our families in their fight against cancer.