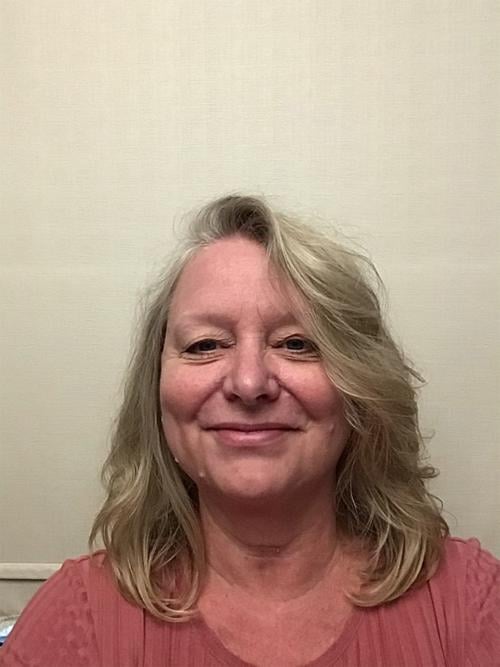 Pat Andersen is the current chair of Methodist Jennie Edmundson's Foundation Board, and a 2008 Spirit of Courage honoree.
"I feel very fortunate and blessed to have been chosen to share my cancer journey; having the ability to talk about your experience is incredibly therapeutic." Not only did she personally experience cancer, but she saw both of her parents lose battles with the disease before they reached 60. "I know what it is like to experience cancer, both as a patient and as the care giver."
Facing treatment with courage and optimism was the role model displayed by both parents. "I was in the room when my dad was told he had a tumor the size of a grapefruit in his lung. They laid out a treatment plan but he was given little hope and told to get his affairs in order." When the oncologist left the room, she recalls her father saying 'I wonder what the hell he means by that?' then going on to live nearly a year.
The initial diagnosis of cancer is devastating and immediately brings mortality to the forefront, but there have been incredible strides forward in knowledge and treatment of the disease. "For those newly diagnosed with cancer, I recommend you listen to the medical professionals and seek out what helps you the most. There is no universal source of comfort but you will need help. It may come in the form of faith, research, journaling, blogging, exercise, a support group, or a combination of those."
She received her treatment at Methodist Jennie Edmundson Hospital, which included surgery, chemotherapy and radiation. The care and compassion she received from her care team are the reasons she gives back to the organization and others by serving on the foundation board. At her annual oncology exam this July, she was given the great news that she's considered to be cured of cancer.
"While Spirit of Courage looks different this year, the need now is greater than it ever has been.
Going through cancer treatment is stressful enough without wondering how you will get to your appointments or pay for your prescribed medications. Especially at this time of heightened anxiety, giving back to those less fortunate makes us all better."
The Spirit of Courage Virtual Gala will be held Thursday, August 13, beginning at 7:00 p.m. One hundred percent of the money raised goes to the Spirit of Courage Cancer Center Charitable Patient Care Fund that provides assistance to uninsured and underinsured patients who need help covering expenses for medication, treatments, deductibles and everyday living expenses. Visit the Jennie Edmundson Hospital Foundation website at jehfoundation.org/events/spirit-of-courage/ or call the Foundation office at 712-396-6040 to learn more.
Be the first to know
Get local news delivered to your inbox!