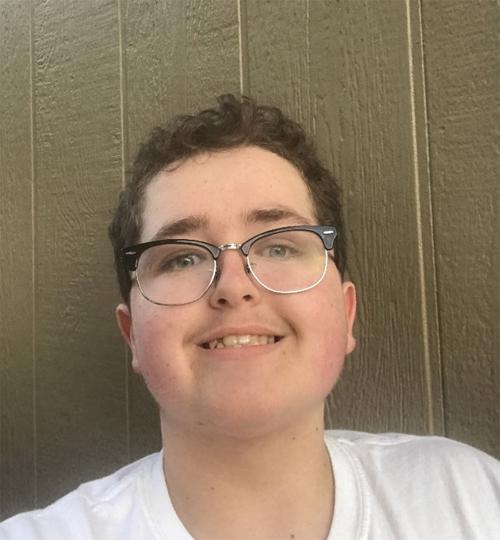 Brady Jorgensen was a very active 3 year old in 2009 when he was honored as a Spirit of Courage recipient.
One April night in 2007, Brady's mom noticed his eye was twitching. She took him to the doctor the following day, where a golf ball sized tumor was located in his brain. Brady was diagnosed with Pilomyxoid Astrocytoma (PMA), which is an aggressive growing tumor with no known cure or treatment. The average life expectancy is 63 months.
Now 160 months later, Methodist Jennie Edmundson Hospital asked Brady to share with us his experience as a Spirit of Courage recipient and how living with cancer has shaped him into the young man he has become.
"Brady the Great" is now 14. He said being recognized as a Spirit of Courage recipient was a testament that when he was going through tough times, he still held a spirit of courage. It was nice to be recognized for that at such a young age.
Because Brady was an infant when he was diagnosed, he wasn't able to grasp what was happening to him until he was much older. He is grateful that his family was always there for him — even when it was tough for them. They have stayed positive and have always been upfront with Brady about his treatment plans and living his life with cancer.
In his free time, Brady fosters dogs, plays the drums, plays video games, collects Pokemon cards and plays golf. Brady's advice to those who are fighting cancer: "It's going to be fine. You'll do amazing!"
The Spirit of Courage Virtual Gala will be held Thursday, Aug. 13, beginning at 7 p.m. One hundred percent of the money raised that evening goes to the Spirit of Courage Cancer Center Charitable Patient Care Fund that provides assistance to uninsured and underinsured patients who need help covering expenses for medication, treatments, deductibles and everyday living expenses.
Visit the Jennie Edmundson Hospital Foundation website at jehfoundation.org/events/spirit-of-courage/ or call the foundation office at 712-396-6040 to learn more. Please join us as we help our families in their fight against cancer.
Be the first to know
Get local news delivered to your inbox!