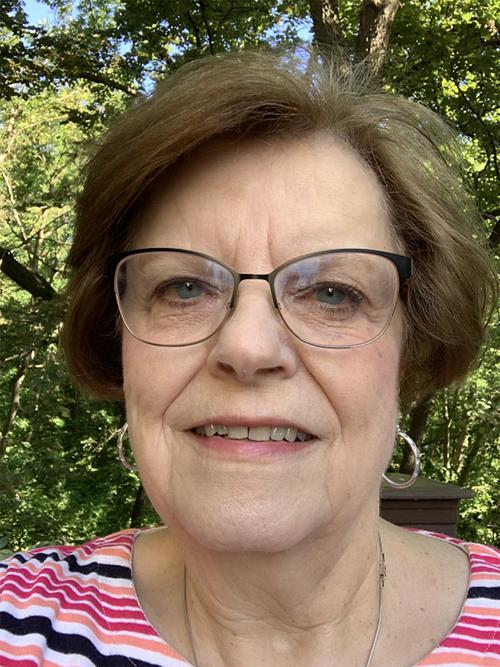 Emma Chance was a 2007 Spirit of Courage recipient. The number 13 is meaningful to Emma for many reasons. One of them being, her primary care physician found a lump in her breast on January 13, 2006. A month later, she had a lumpectomy and began chemotherapy shortly after. Going through cancer treatment helped Emma learn how to accept help from people. It also helped her figure out how to reduce people's discomfort in talking about her cancer. "It was clear to me that many people did not know what to say when they learned I had cancer. I discovered if I brought up my illness first, it allowed people to feel more comfortable and say what they wanted to say." Fourteen years later, we asked Emma to share with us her experience as a Spirit of Courage recipient and what it's like TO LIVE with cancer.
"I was honored to be a Spirit of Courage recipient, though becoming a member of the 'C' club is a humbling experience. You have a responsibility to others to ensure they receive encouragement, support, and financial assistance so they can continue with their cancer treatment." The kind of support Emma needed varied from day-to-day. Her husband, Ed, always knew when humor was needed – and he also knew when she just needed a hug. Being an accountant, to do lists are part of Emma's DNA. Going through treatment, she quickly learned that she simply couldn't get through everything on her list. "I wished I had known from the beginning that we're not in as much control of our lives as we think. We need to figure out what's really important and address the other things some other day. Enjoy each day on its own. COVID-19 has changed our lives in so many ways. It hasn't, however, stopped the need for cancer treatment. The support we can provide cancer patients through Spirit of Courage is needed more than ever this year. I want to encourage everyone to participate in the virtual gala."
The Spirit of Courage Virtual Gala will be held at 7 p.m. on Aug. 13. One hundred percent of the money raised that evening goes to the Spirit of Courage Cancer Center Charitable Patient Care Fund that provides assistance to uninsured and under-insured patients who need help covering expenses for medication, treatments, deductibles and everyday living expenses.
Visit the Jennie Edmundson Hospital Foundation website at jehfoundation.org/events/spirit-of-courage/ or call the foundation office at 712-396-6040 to learn more. Please join us as we help our families in their fight against cancer.
Be the first to know
Get local news delivered to your inbox!