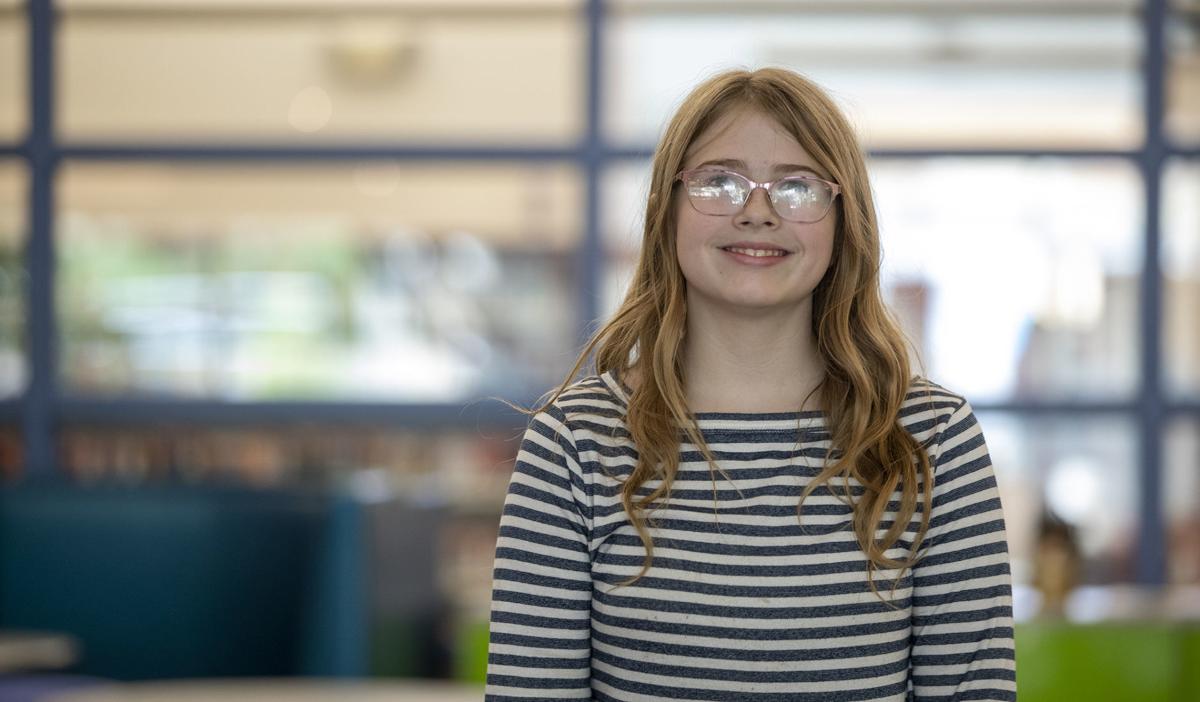 Shalynn Ellis enjoys having a summer escape at the Council Bluffs Public Library.
Shalynn, 12, is a Council Bluffs native and she will be entering the seventh grade at Kirn Middle School this fall. However; she won't be taking classes on North Avenue this school year as the building is going through renovations. The school will be housed at the Council Bluffs Community School District's Madison Campus at Mall of the Bluffs. The former Target building was transformed into a learning space that will house Kirn for the 2019-2020 school year and Wilson Middle School the following year during its renovation period.
Tuesday afternoon, Shalynn and some friends and fellow Kirn students were spotted playing board games at Teen Central, the second-floor oasis for middle and high school students inside the library. She said she was introduced to Teen Central a year ago and she's been making it a hang out spot ever since.
"It's great because I get to see my friends," she said. "We talk, play games, watch movies. It's just a good place and a lot of fun." Outside of Teen Central, Shalynn said she had a blast attending the GenCyber cybersecurity summer camp for female students hosted at Wilson Middle School this summer. The program is meant to inspire a young, diverse generation of students to explore computer science and technology careers. She said the group built and programmed robots and learned about a variety of topics from guest speakers.
"It was really fun," she said. "I want to be a robotics engineer."
Shalynn said she is taking a robotics course this school year and will participate in engineering and robotics classes and clubs when she heads to Abraham Lincoln High School in a couple of years.
Be the first to know
Get local news delivered to your inbox!