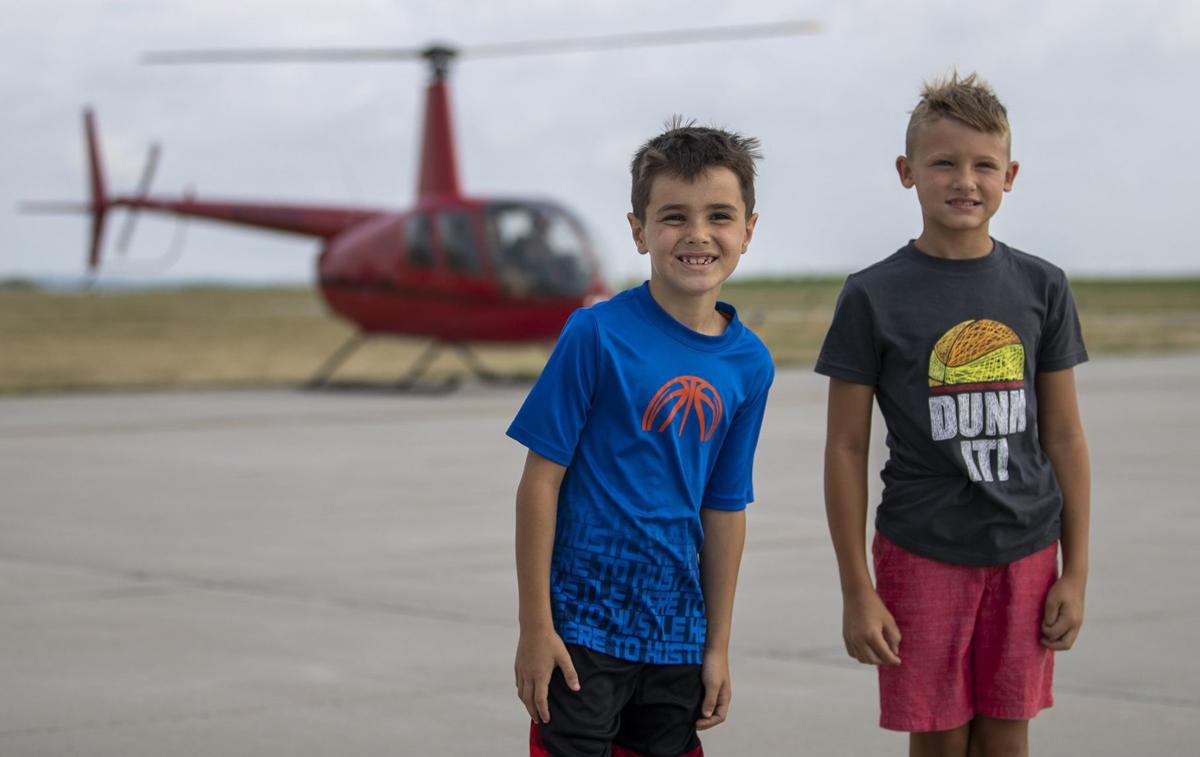 Bryson Whittington, left, and Lawrence Richards took to the sky for a thrill this weekend.
Bryson, 8, and Lawrence, 9, are Council Bluffs natives and stepbrothers. Saturday morning, the two spent time with family checking out military and civilian aircraft on display during the Commemorative Air Force Great Plains Wing's annual fly-in and drive-in breakfast, lunch and open house. During their stay, the two boys took the opportunity to go on a helicopter ride, a first for both of them. Lawrence said he's never flown before and Bryson once took a flight with his grandparents. The two echoed each other, saying the ride was "really cool and fun." The two flew south of the Council Bluffs Municipal Airport, and Bryson said they flew over his grandparents' house.
This fall, Lawrence will be a third-grader at Longfellow Elementary School and Bryson will be a third-grader at Titan Hill Intermediate School. The two said they've had a good summer so far. Lawrence took a trip to Estes Park, Colorado, where he and his family explored Rocky Mountain National Park. Bryson said he's been having a lot of fun in the sun in town, hitting up Katelman Water Park as often as he can before summer's end.
Be the first to know
Get local news delivered to your inbox!