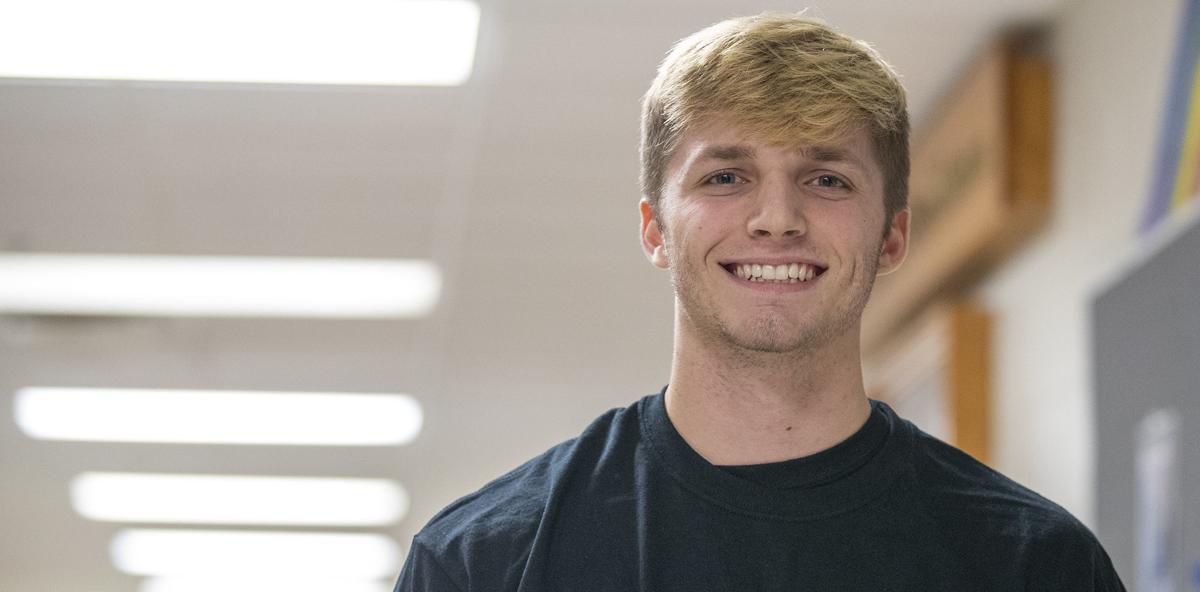 Jordan Wardlow has experienced some great achievements as a Titan, and he's ready to leave it all out on the field one more time before graduation.
Wardlow, 17, is a Council Bluffs native and a senior at Lewis Central High School. Friday night, he was seen in the front row of the student section of the L.C. gym as the Titans boys and girls basketball team hosted St. Albert.
The L.C. student section is known for its energy, and the crowd was on point for the cross-city showdown. When Wardlow isn't in the bleachers cheering the team on, he's on the field of play. He played football the past four years, and he had a memorable ride with the team. The Titans made the semifinals of the state tournament the past two seasons, with last year's trip to the UNI Dome being the program's first.
He said he'll cherish the memories he made with his teammates for the rest of his life. His high school athletics career isn't over yet, as he's ready to take the mound one last time for the varsity baseball team this spring.
Wardlow will continue his athletic career in college with a plan to play baseball for Iowa Western Community College. He said he wants to study business and economics.
Wardlow is eager for what the future holds, but he said he is going to enjoy his remaining months as a Titan while he can.