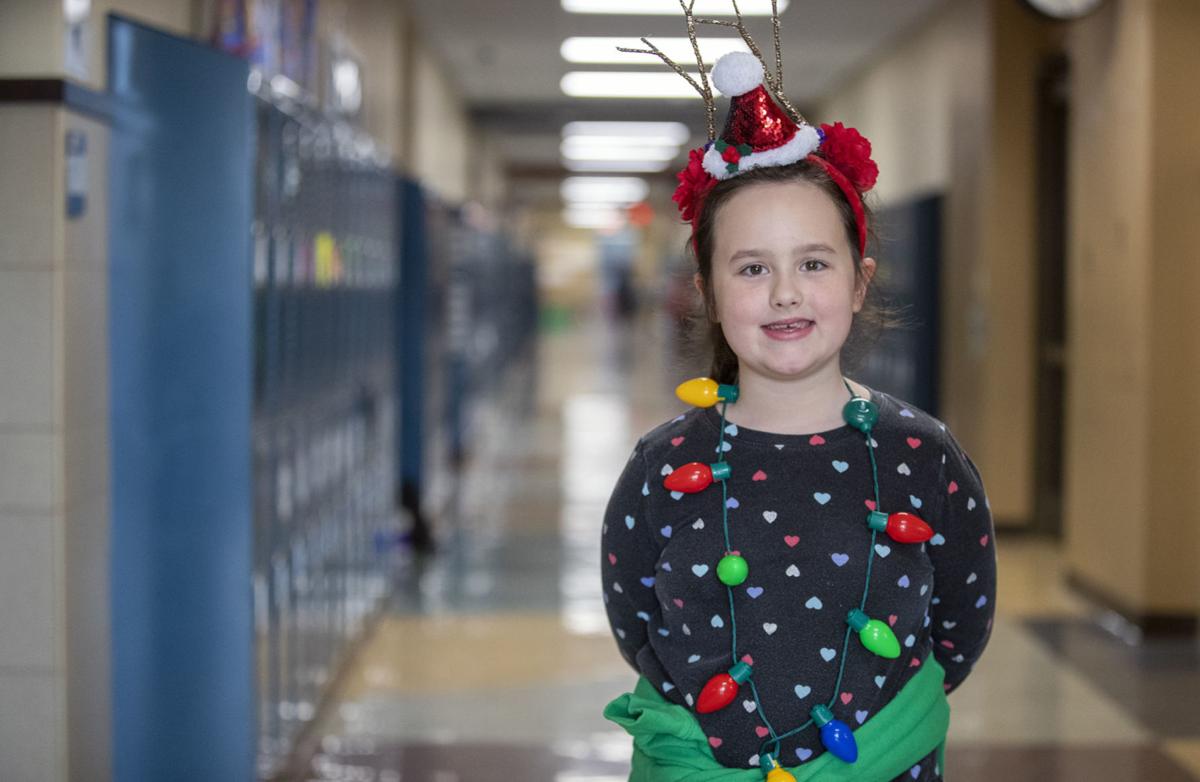 Madison Sears' apparel makes it apparent that she is ready for a present. Sears, 8, is a Council Bluffs native and a second-grader at Hoover Elementary School. Her little sister, Allyson, is a preschooler at Hoover.
Madison said she loves being a Bulldog, and her favorite part of her school are the teachers.
"I think that the teachers really get to know the students," she said. "I think that's really cool."
Madison said her favorite classes are the ones where she can be creative. She said she loves music class, and is interested in learning new instruments as she gets older. She also loves art, and likes freestyling across different media. She spent part of yesterday morning in her teacher Becky Rieck's classroom writing a letter to Santa Claus.
Representatives from the Missouri Valley Post Office were there to help Sears and her classmates compose their letters and get them addressed to the North Pole. In her letter, Madison asked Santa for a kitten to call her own on Christmas.
Madison has a big family, which means they do a lot of celebrating for Christmas. She said there could be as many as six different gatherings before, during and after Christmas to accommodate everyone's schedules. She said she is excited for winter break and can't wait to have fun and relax over the holidays.
Be the first to know
Get local news delivered to your inbox!