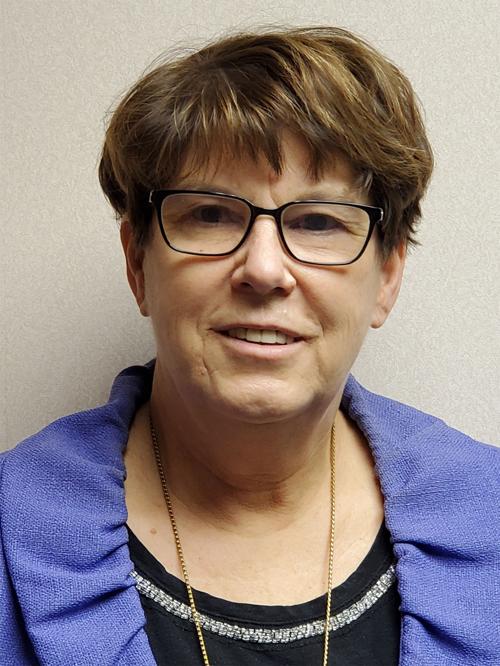 Peggy Helget is the vice president of patient services and chief nursing officer at Methodist Jennie Edmundson Hospital.
In this capacity, she is responsible for nurse staffing in the emergency department, surgery, the patient floors, behavioral health and cardiovascular. Peggy came to Methodist Jennie Edmundson in 2008 after having spent 30 years at the Fremont Area Medical Center, which is also now a part of the Methodist Health System.
When asked how the pandemic has affected her role as an administrator, she said the biggest change is that more resources are being directed and redirected to COVID.
"We are seeing patients spending more time in the hospital and who are more acutely ill — which affects all specialties. I am extremely proud of the Jennie staff. Despite being very tired, they continue to show up and do whatever is necessary to provide patient care. They are physically and mentally exhausted. In addition to being caretakers, they are also a bigger part of the support system," Helget said. "A lot of communication has gone virtual, but it's not the same as having a loved one by your side. The staff is invested in each and every patient — some of the patients don't make it and that's really hard on the staff. The good news is the numbers are going down."
Helget spent 30 years taking care of patients and loves being a nurse. The transition to administration gives her the opportunity to help secure the necessary resources for the next generations of nurses.
Helget's dad had his first heart attack at age 59 so she knows the importance of a great cardiac team and educating the public about heart health. Because of the care he received, he lived with treated congestive heart failure until he was 86.
February is American Heart Month, a nationwide effort to raise awareness about heart health and urge Americans to reduce their risk factors for developing cardiovascular disease.
Dance to the Beat is an annual fundraiser sponsored by the Jennie Edmundson Foundation that provides assistance to Methodist Jennie Edmundson's uninsured and underinsured cardiovascular patients who need help covering expenses for medication, treatments, transportation, deductibles cardiac rehab and everyday living expenses.
Since the event began in 2017, more than $80,000 has been raised. Methodist Jennie Edmundson is the recipient of gold awards from Mission Lifeline for STEMI and NSTEMI procedures.
Join the Jennie Edmundson Foundation at 7 p.m. on Feb. 25, for its virtual event. 100% of this year's auction and Fund-A-Need proceeds will go toward patient care.
To find out more about this year's event, visit jehfoundation.org or call 712-396-6040.
— Jennie Edmundson Foundation