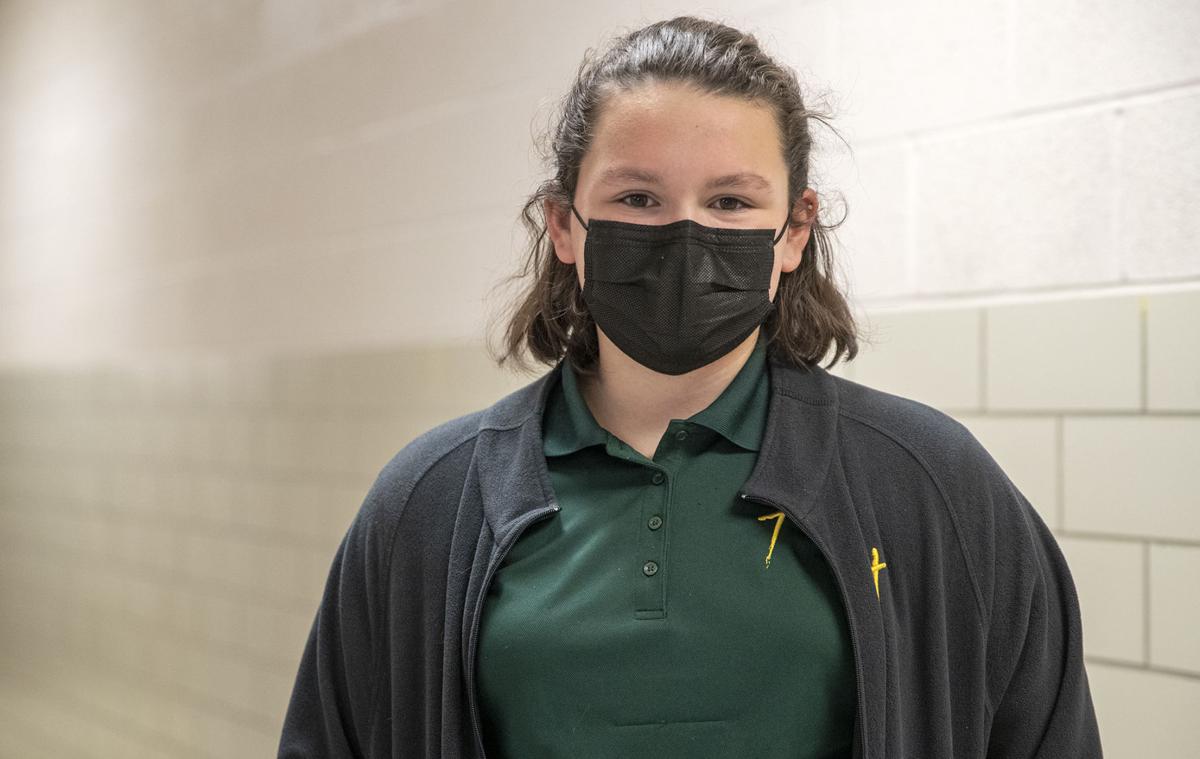 Hope Manz is ready for high school and beyond.
Manz, 13, was born and raised in Council Bluffs. She's currently an eighth-grader at St. Albert Middle School, and she's been a Sainte since kindergarten.
Her brother, Isaac, is a third-grader and her sister, Grace, is a freshman at St. Albert. With her graduation from middle school on the horizon, Manz looked back at her time at the school with fondness.
"It's been a lot of fun," she said. "The teachers here are really nice and the students are easy to get along with. I'm friends with a lot of people in high school and I'm friends with a lot of people in elementary, and in middle school."
Manz said she's both excited and nervous about taking the step up to high school next fall, but she said she's definitely more excited and is looking forward to the experience. Her sister will be a sophomore next school year, and Manz said it will be nice having her around the show her the ropes.
Being a student-athlete is another reason Manz is excited for high school. Playing softball and volleyball for the Saintes, Manz is ready to compete on a higher level. As an eighth-grader, she'll be able to play on the high school softball team this summer. She said it'll be nice to get to know her teammates and get settled into high school life before the school year begins.
Outside athletics, Manz plays bass clarinet in the St. Albert band. She has a few years to decide on her career goals, but Manz said there are three paths she could be interested in taking. First is becoming a baker. She said her grandma inspired her to take up treat making, and Manz has been spending a lot time time working in her oven.
She also said she's great with kids, so something in the child care field may suit her. Lastly, Manz said she is an advocate for women's health issues, so the medical field also interests her.
Manz has a wide-open future in front of her, and she's looking forward to meeting new people and experiencing new things.