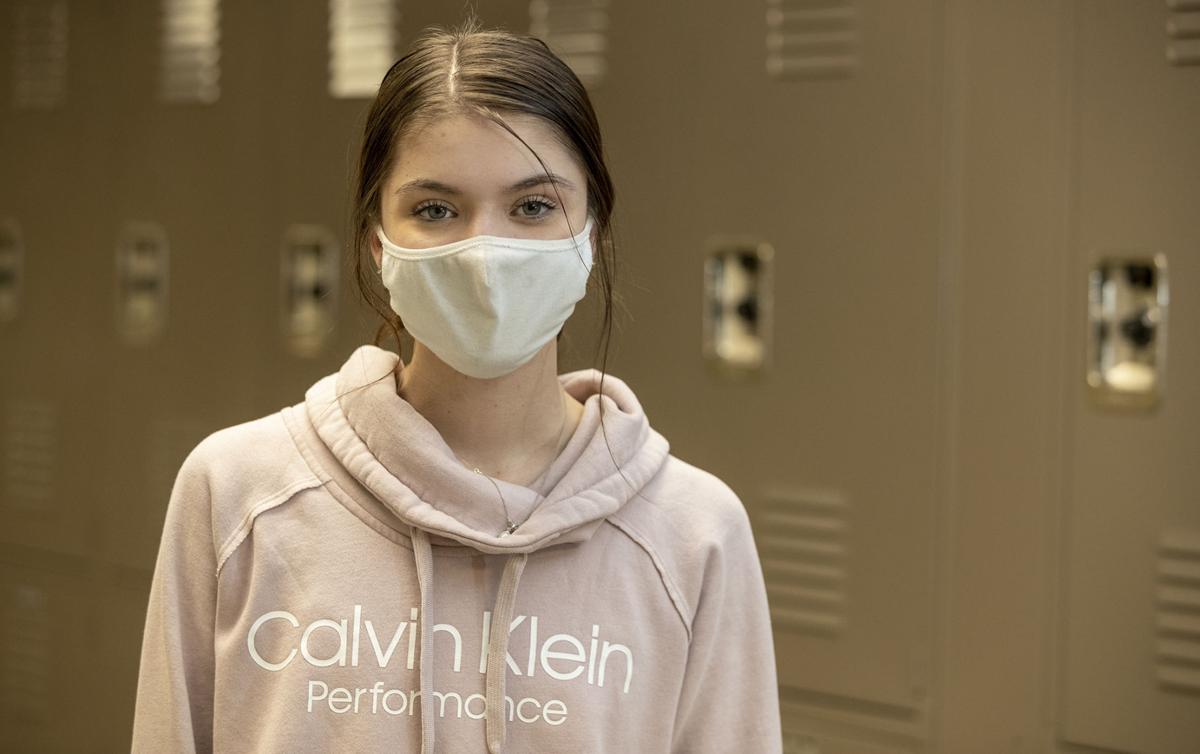 Chrisha Doss loves telling the stories of the people around her.
Doss, 16, is a native of Council Bluffs and the oldest of six siblings, having four brothers and a sister. She was a student in the Lewis Central Community School District until the sixth grade, when she transferred to Wilson Middle School. She is currently a junior at Thomas Jefferson High School.
Doss is an athlete and a journalist at T.J., and those two passions often go hand in hand. She's been a member of the school's journalism program since her freshman year. She said her parents, who both work in the Council Bluffs Community School District, have known T.J. journalism instructor Rob Lindquist for some time, and he helped recruit her when she was getting close to graduating from Wilson. She tried it on a whim and said she quickly fell in love.
"It's my favorite class, by far," she said. "I love other people's stories, and I love getting them out there to share."
Doss is currently serving as the co-editor-in-chief of the Thomas Jefferson yearbook. She started off shooting and writing sports pieces for the student newspaper and yearbook, and she's excited to have an expanded role. She said she's grown to love writing feature stories, noting a wealth of interesting subjects and faces at her school.
Doss comes from a line of teachers, and it's a profession she could very well be pursuing herself; but she said that her experience in journalism may lead her down that path in college. Speaking of college, Doss is a varsity golfer at T.J., and she's hoping to get a scholarship to play after high school while earning her degree.
Doss is looking forward to spring and the upcoming girls golf season. She's always eager to hit the links, but even more so this year after the COVID-19 pandemic shut down spring sports last season. She enjoys playing at Fox Run Golf Course, where she also works part-time. Her favorite courses have been in the Des Moines area, where the team's gone to compete in the past. Doss loves to travel, and her family often enjoys trips out to Colorado to ski and snowboard in the winter.
The pandemic has likely spoiled those plans this year, but Doss said she will be ready to hit the open road as soon as it's safe to. She said she'll definitely bring her camera along. Doss is looking forward to finishing her junior year strong with a great yearbook production and a swinging golf season.