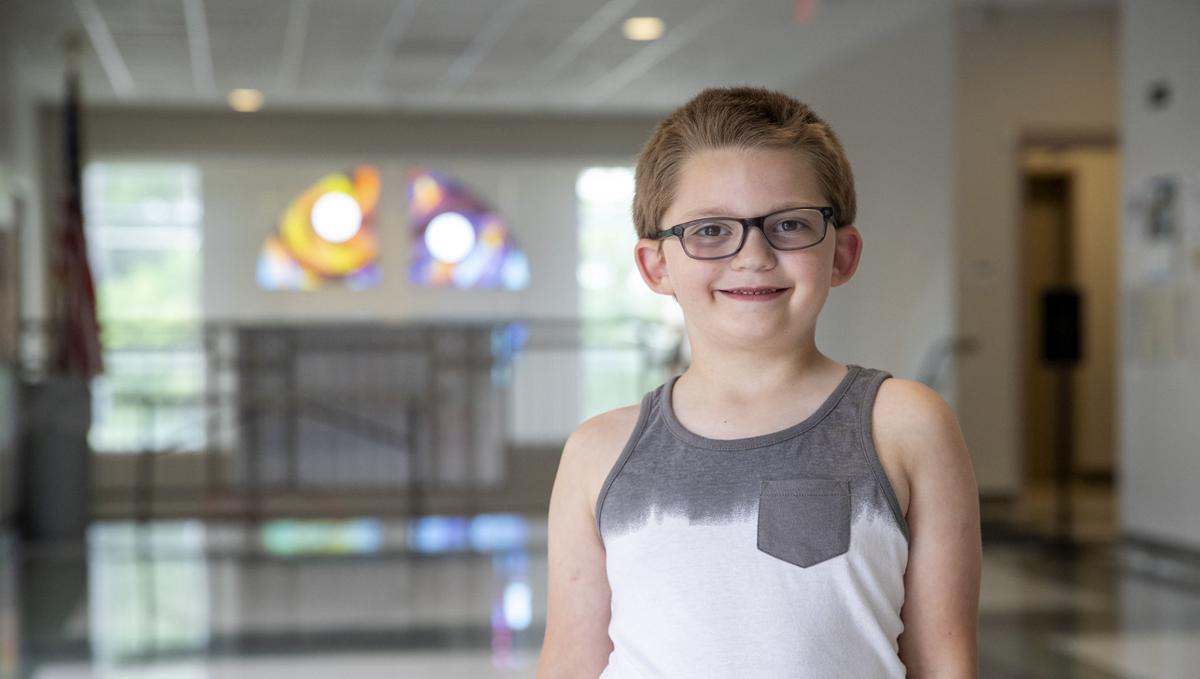 Brody Jensen is a twin sibling, but he marches to the beat of his own drum.
Jensen, 6, is a native and current resident of Crescent, and he's a student at St. Albert Catholic Schools. He's the son of Tim and JoAnn Jensen, twin brother to his sister, Sophie, and older brother to his almost-2-year-old brother, Beau.
His mom serves as the director of enrollment and school relations at St. Albert and he is in the same classroom as his twin sister, so he's used to seeing family all day, every day. Sophie Jensen was featured in this space on Tuesday.
Brody Jensen was born one minute after his sister, Sophie, technically making him the younger of the twins. Jensen said he really enjoyed his kindergarten year, learning under teacher Shawn Behne. He said he was disappointed to have to finish the school year learning from home due to the pandemic shutting schools down, noting that it wasn't the same as being in the classroom with his teachers and peers.
"I felt a little sad because I didn't get to see my friends."
Jensen has been having a fun summer outdoors, where his family has spent a lot of time camping. He said they love going near and far across the state of Iowa, but some of the more local camping areas they've visited over the years include Prairie Rose State Park in Harlan, Lake Icaria outside of Corning and Wilson Island State Recreation Area in Missouri Valley.
The Jensens are hoping to make it up to North Shore, Minnesota, at some point this summer, but it depends on what all is open in the area as the pandemic continues. The family is going to visit the Star of the North state this weekend, though, to visit his grandparents Lucy and Jim, who live 45 minutes southwest of the Twin Cities. He said he's excited to see more of his family and have some fun outdoors during the Fourth of July weekend.
When spending time at home Jensen loves building LEGO sets, be it freestyle building or following instructions to make specific set. He said many of his sets are police- or armed forces-themed. One of his favorite sets is a U.S. Coast Guard boat. He said he is thinking about becoming a police officer when he grows up, and he also mentioned a dream job being a LEGO master builder.