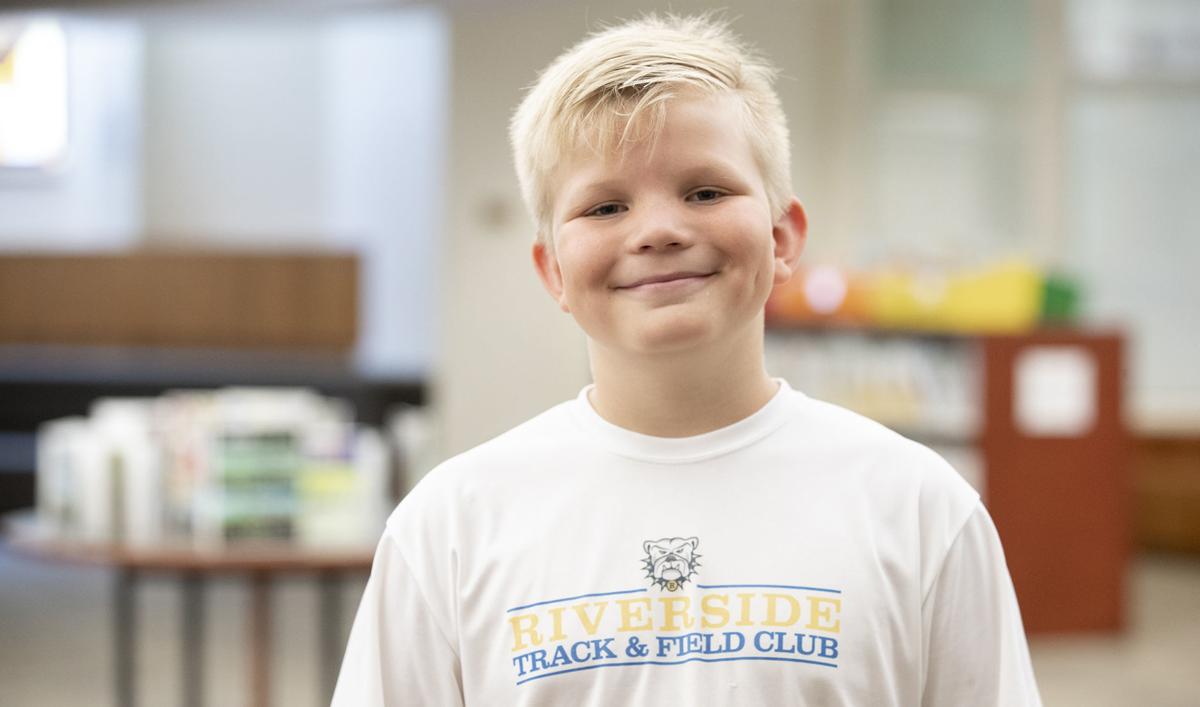 Kasper Rieken loves sports, and he's an all-seasons athlete.
Kasper, who turns 9 on Thursday, is a native and current resident of Oakland. He is the son of Marty and Kristy Rieken and the second youngest of five siblings. His three older brothers are Kort, Keaten and Kyler and his younger sister is Maelie, and they're fellow students in the Riverside Community School District. Kasper attends Riverside Elementary School, and he will be entering the third grade this fall.
Donning a Riverside track and field shirt while visiting the Council Bluffs Public Library with some of his family Friday afternoon, Kasper said he is all in on playing sports. He stays active year round, participating in football, basketball, baseball and track. He said his favorite sport is football, and his family is full of die hard Iowa Hawkeyes fans. He said he is hoping that the college football season happens this year, despite the Big Ten Conference already calling off non-conference games for safety reasons amid the COVID-19 pandemic.
Kasper said he'll miss the annual matchup between the Hawkeyes and Iowa State, which will be the first time the state rivals haven't played each other since 1976.
Another season that will be different for Kasper this year is the county fair circuit. As a member of the Clover Kids with the Carson Commanders 4-H club, Kasper and his siblings show animals at the Pottawattamie County Fair every year. This year will be different, though, as the fair, held in Avoca July 15-20, has canceled grandstand shows, food and commercial vendors, and postponed the queen coronation contest due to lingering safety concerns with the coronavirus.
Only 4-H and Future Farmers of America events will go on as planned. Kasper said it's disappointing because a big part of the county fair is the social aspect between 4-H clubs and letting the public see all the hard work they've put in this season.
The show will go on for him, however, and he is ready to show sheep he helped raise on his grandpa's farm. Kasper is ready for the fair, as well as a fun rest of the summer.
Following the fair next week, he said he is looking forward to doing some swimming, watching Riverside baseball games and getting some relaxation in before the school year starts.
Be the first to know
Get local news delivered to your inbox!