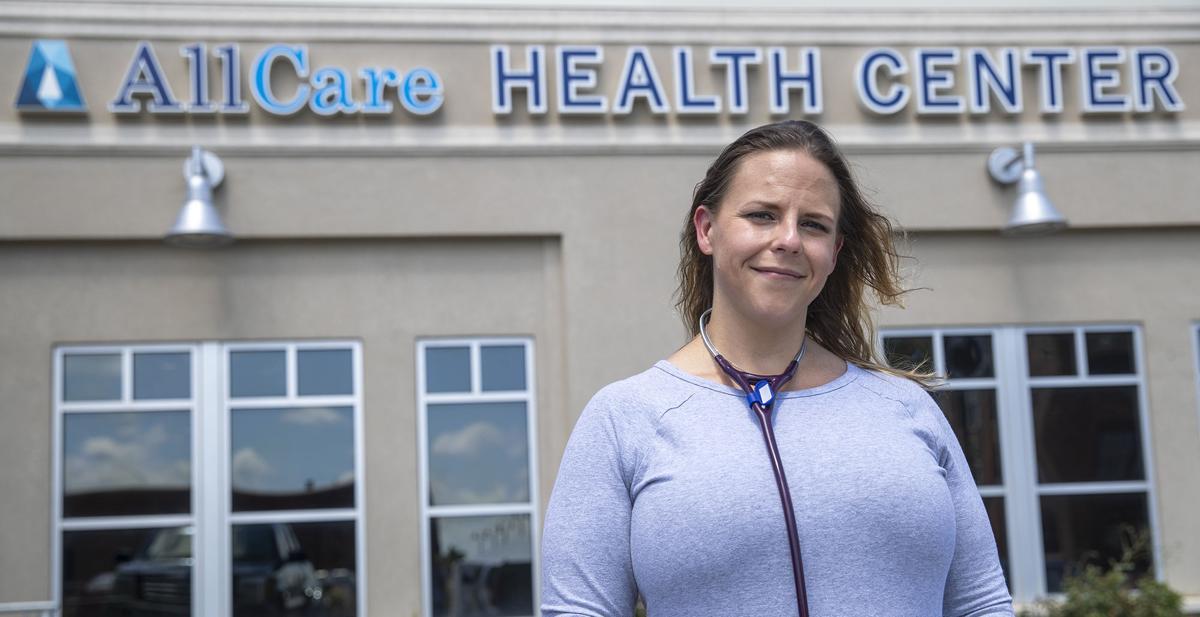 Brook Rogers puts the "care" in All Care Health Center.
Rogers was born in Wyoming but grew up in Missouri.
She attended Truman State University in Kirksville, Missouri, where she earned her bachelor's degree in nursing in 2003.
After graduating, Rogers moved to Minnesota to work at the Mayo Clinic as a registered nurse. She then worked as a travel nurse out west, serving in Arizona and California.
Having family in Oakland, Iowa, she moved back to the Midwest to work at the Bellevue Medical Center and Methodist Hospital in Omaha.
During her time working across the river, Rogers completed her master's degree from Clarkson College to become a nurse practitioner, graduating in 2017.
After that, Rogers started working at All Care Health Center in Council Bluffs, where she's been ever since.
Rogers said nursing is in her blood and was inspired to pursue a career in the field after watching her mother, a nurse, help so many people while growing up.
It was then she knew that she wanted to take care of others for a living.
"My mom was a good example of that growing up," she said. "I wanted to be like her."
Three years into working in Council Bluffs, she said it's been a great experience working at All Care Health Center.
"I have learned so much here," she said. "I love the people I work with, I love my patients. They've taught me things I never could have learned in school."
Rogers spends part of her week at the clinic at 902 S. Sixth St. and the rest at the New Visions Homeless Services campus. She operates a walk-in clinic at the shelter, where she has recently set up a vaccine program.
She said it's helpful to have her services available at the shelter, as some may not have access to care or are just scared to reach out for help.
She said she's built a great rapport with the staff and patients she serves.
Outside of work, Rogers loves spending time with her husband, Luke, and their two kids Sophia, 9, and Noah, 11.
They've been having a fun summer, even though the COVID-19 pandemic has spoiled some of their plans.
They had to cancel a trip to Worlds of Fun in Kansas City, but they've been having fun social distancing. by spending time outdoors at various lakes and other spots.
Be the first to know
Get local news delivered to your inbox!