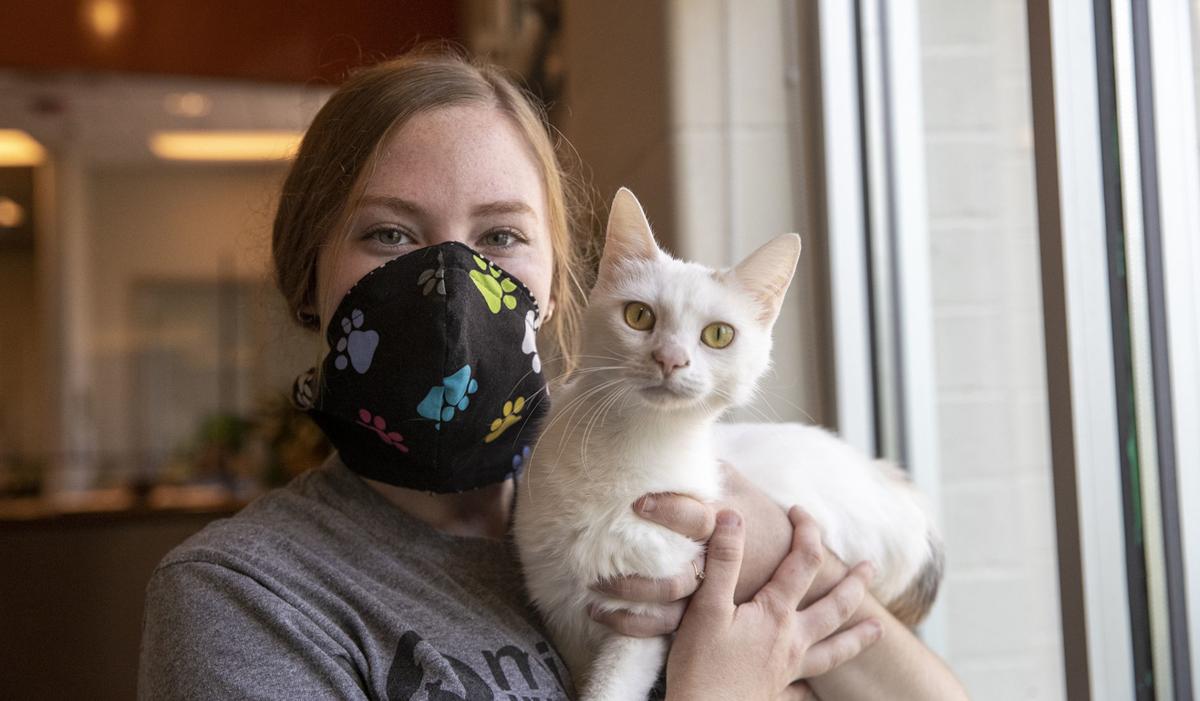 Destiny Salvatore is looking for Bess the cat's perfect match.
Salvatore has lived in Council Bluffs most of her life, but she was born in Gulfport, Miss., and moved to Iowa with her family when she was very young. She graduated from Abraham Lincoln High School last summer, and she's been working at Midlands Humane Society as an adoption counselor for more than a year and a half.
Salvatore said her love for her job grows by each day, noting a wonderful group of colleagues and the joy of helping the shelter's animals find a great home.
"I love it here, and I love helping people find their perfect match," she said.
One particular animal Salvatore is trying to find the perfect home for is Bess the cat, a 1-year-old female domestic shorthair who arrived at the shelter in May and had a litter of kittens. All of her babies have been adopted out and now it's just Mom looking for her forever home.
A brief encounter with Bess yesterday afternoon showed her to be playful, extremely affectionate and a cat ready to cuddle up and purr on her owner's lap.
In other shelter news, Midlands is gearing up for the Empty The Shelters national adoption event this weekend, which is presented by the Bissell Pet Foundation. Midlands is joining more than 160 shelters across the country in offering select dogs and cats, including some kittens, for only $25 this weekend beginning Friday.
The Bissell Pet Foundation sponsors the rest of the adoption fees for each animal adopted, making it a win-win situation for new pet owners and participating shelters.
Be the first to know
Get local news delivered to your inbox!