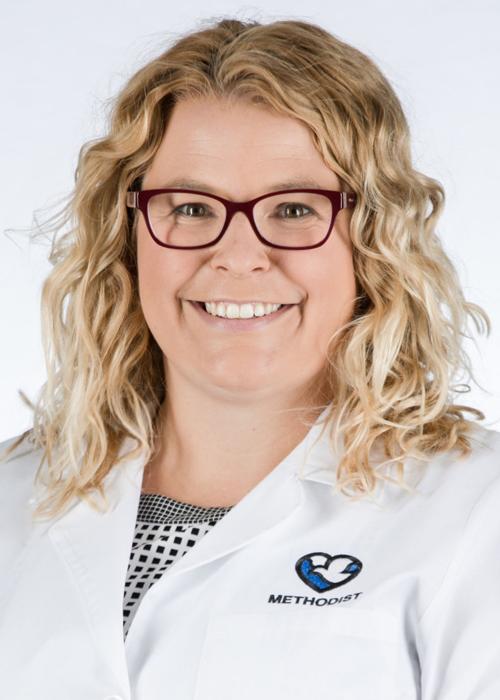 Desiree Hericks is the nurse midwife at Methodist Physicians Clinic Women's Services at Methodist Jennie Edmundson Hospital.
As a nurse midwife, Desiree loves working with women and listening to their stories, hopes and expectations.
"It is very satisfying to watch women become mothers, and watching families grow. Women's health is very important to me and it is the greatest blessing that I get to empower women to their full potential throughout the lifespan," she said. "I love being a nurse midwife and being at Jennie Edmundson is the most supportive place to practice. I am surrounded by providers who have the same passion to care for women and their families. We strive on creating an environment where we are doing everything we can to give the most compassionate, holistic, and family centered care."
In her free time, Desiree enjoys spending time with her 1-year-old daughter Emmie, walking around Target with her Starbucks, attending Orangetheory Fitness classes and spending time with family and friends.
We are excited to be expanding the scope of women's services to Council Bluffs and western Iowa — meeting your health care needs closer to home. Stay up to date on our women's services renovation projects by visiting www.jehfoundation.org.