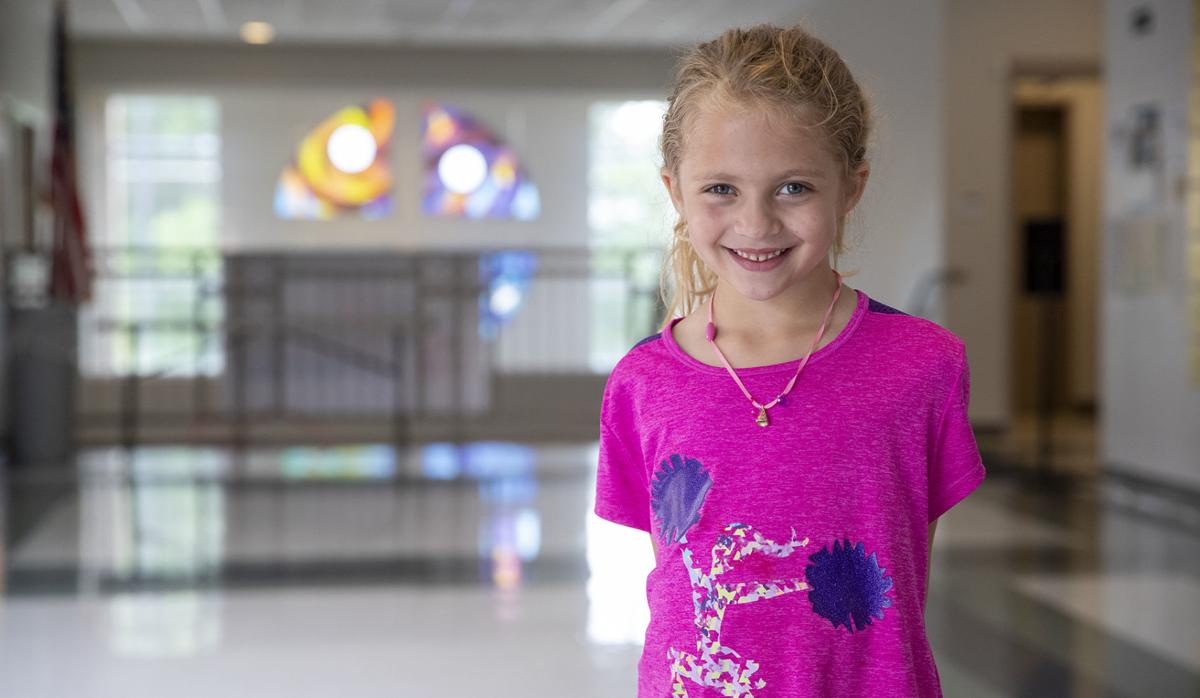 Sophie Jensen is a twin sibling, but she insists that she's the big sister.
Jensen, 6, is a native and current resident of Crescent, and she's a student at St. Albert Catholic Schools. She's the daughter of Tim and JoAnn Jensen, twin sister to her brother, Brody, and older sister to her almost-2-year-old brother, Beau. Her mom serves as the director of enrollment and school relations at St. Albert and she is in the same classroom as her twin brother, so she's used to seeing family all day, every day. She was born one minute before Brody, so she proudly touts that she is the big sister.
Jensen spent Tuesday afternoon dancing and singing along to her favorite Disney animated film soundtracks in the St. Albert elementary gym during a session of the school's Kidz Kare program.
Like many kids her age, Disney movies like "Frozen," "Moana," "The Little Mermaid" and more are often on repeat and she knows the words to most of the songs. Her parents even have the soundtracks loaded in the car so she can serenade everyone while en route to their destination. She said she doesn't let mom sing.
Being in the Kidz Kare program has been a welcome addition to her routine this summer, as she was saddened about having to learn from home at the end of last school year due to the COVID-19 pandemic. She said she really missed her teachers and friends, so she is relishing the opportunity to learn and play at her school over the summer.
Jensen is looking forward to seeing family this Fourth of July weekend, when her family will be driving to Butterfield, Minnesota, to see her mom's parents — Grandma Lucy and Grandpa Jim.
Whether it be in a lake or a pool, she said she is eager to do some swimming. She is also hoping to see some fireworks be shot off. She will have a few of her prized Barbie dolls on hand to make the trip with her. Sophie Jensen has a lot of fun ahead of her this summer, but she is also excited for new experiences as a first-grader this fall.