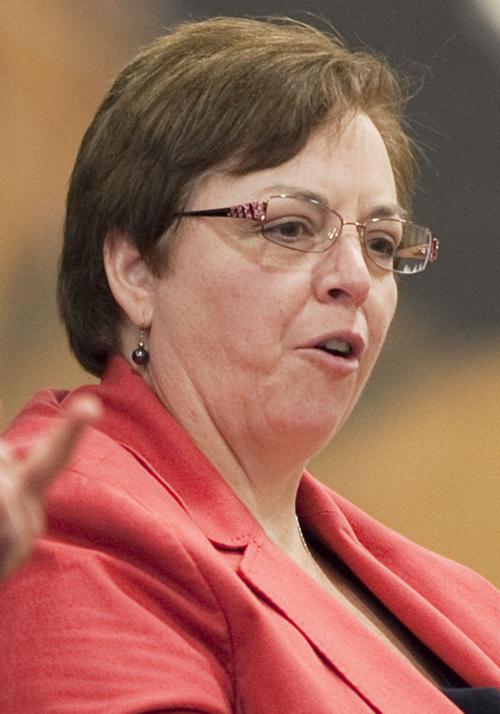 Rebecca Gaw's job is to help her students succeed, and she got to see the fruits of their labor yesterday.
Gaw is the principal at Iowa School for the Deaf, and she was all smiles Friday as she watched the high school's 13-person senior class graduate. Among the gym full of joyful family and friends, Gaw stood amongst them equally happy and proud of the kids she helped watch over.
"I'm so happy for them because I know they're moving on to a better part of their lives," she said. "I think [the administration and teachers] did a good job of getting them ready for the next step."
Gaw started out in the ISD principal position in 2003, but left in 2010 after taking a director position out of state. But the move just didn't feel right, and Gaw came back to Council Bluffs where she took the sign language coordinator job at ISD. The parents rallied for her to get back to being principal, and, when the position opened last year, she jumped on it.
Gaw said that ISD is the place for her. "I missed the students, and it's one of the reasons why I wanted to come back as principal," she said. "I wanted to come back to my home, which is Iowa School for the Deaf."
While many of the class of 2015 will be leaving for college and careers elsewhere, Gaw said she'll be seeing a few that will be taking part in ISD's 4PLUS (Post Senior Learning for Ultimate Success) Transition Program. 4PLUS offers additional support as ISD's students pursue jobs in the community or take classes at area two-year colleges.