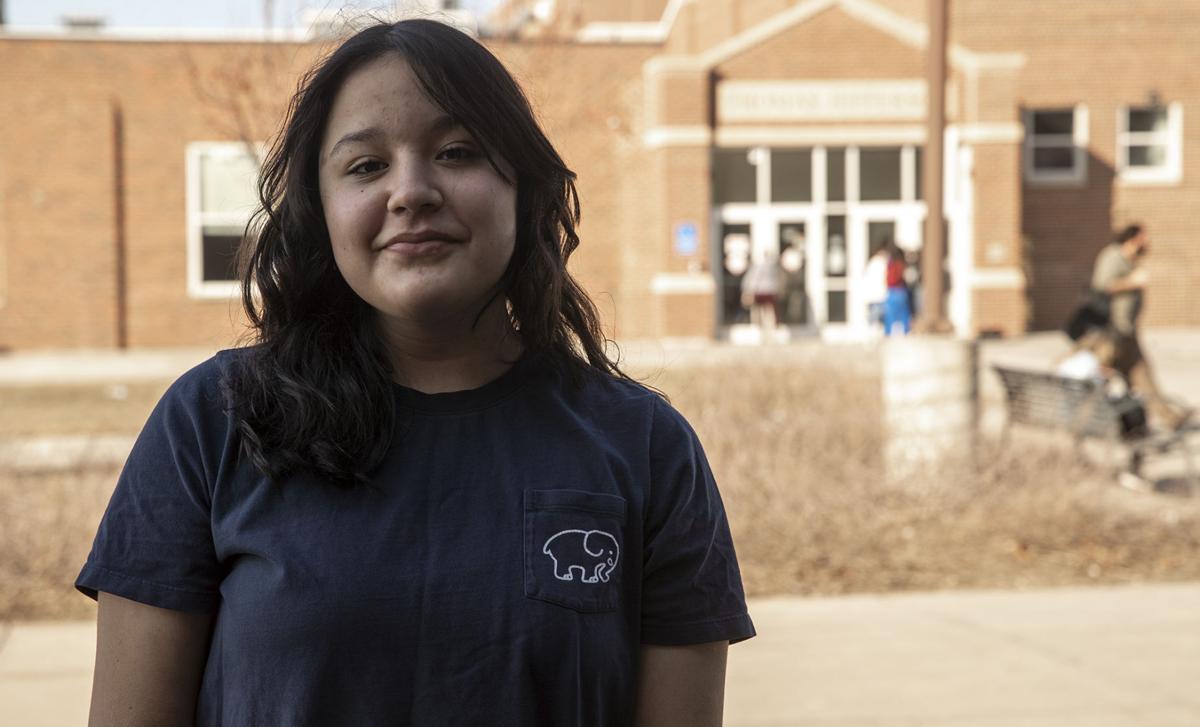 Leslie Hernandez said being involved outside the classroom has led to a fulfilling high school experience so far.
Leslie, 15, grew up in Carter Lake and still lives there today. She attended Carter Lake Elementary School and Wilson Middle School before arriving at Thomas Jefferson High School, where she is currently a sophomore. Nearly halfway through her high school career, Leslie said it's been a great experience so far. Her older siblings, Yisel and Brian, are Yellow Jacket alumni and they told her to get involved in extracurricular activities at T.J., and she said it was great advice.
"I feel that at T.J. they really want you to get involved," she said. "You start getting along with everyone and start having some really good friendships."
Leslie is a member of the student council and yearbook team at Thomas Jefferson. She said she keeps plenty busy volunteering and helping plan events with council, as well as covering stories and designing pages for the yearbook. She said it's been a rewarding experience documenting the lives of her classmates, and she said it's exciting knowing that her work will give younger generations of Yellow Jackets a look into their lives. She also said she's enjoyed learning writing, reporting, photography and design skills along the way, and she's hoping to take on an editor role in her upperclassman years.
Outside the classroom, Leslie loves drawing and painting. She said it's easy for her to get lost for hours in a sketchbook. An avid fan of anime and other cartoons, Leslie said it's her favorite style of art. She's been taking art courses at T.J., and she said she wants to continue her education after high school. She said she's even had recent commissions to have subjects drawn in a cartoon style. Like many others, Leslie is grateful for the warm weather streak the area has seen.
She said she's looking forward to taking some long walks in nature with her family and friends. She's also looking forward to more enriching experiences as her high school years continue.