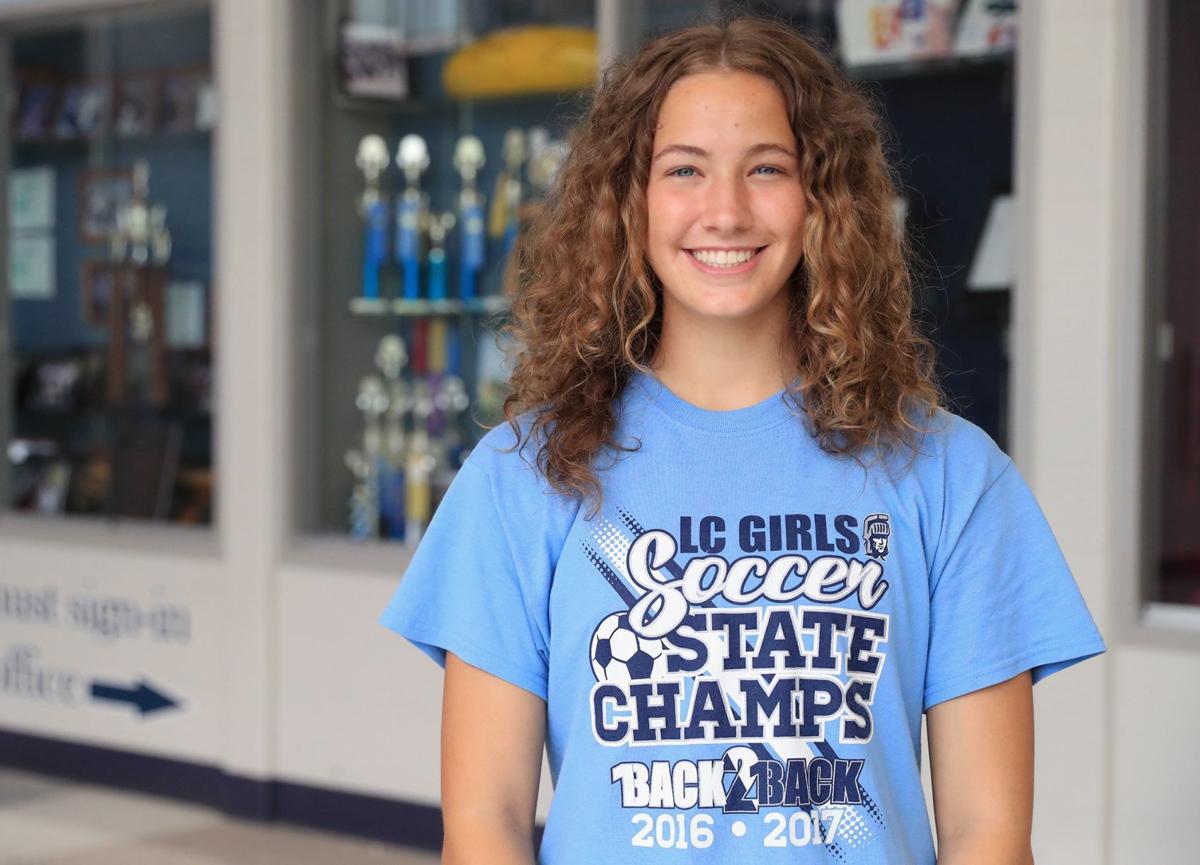 Chloe Schlines is looking to end her high school career, and soccer season, with a bang.
Schlines, 18, is a Council Bluffs native and a senior at Lewis Central High School. She's been a part of the Lewis Central Community School District since kindergarten. With graduation a little more than a week away, Schlines said she's going to be sad leaving the place she's called home for so long.
"[High school] went by a lot faster than I thought it would," she said. "I'm graduating in a week and it still baffles me that it's already here. But it's been fun all around."
Schlines has been a part of L.C. history the past few years as a member of the girls varsity soccer team, which has won a state title the past three years. The Titans knocked off the then-undefeated Waverly-Shell Rock 1-0 in Des Moines last season for the team's most current championship. Schlines said she is looking forward to leaving it all out on the pitch with her team for one last state run before her high school career comes to an end.
"We just want to show everyone what we've got," she said.
Schlines is heading to Wayne State University in Nebraska next fall to study criminal justice. She said she's always been interested in the field, especially with having a father who works at the Pottawattamie County Jail. She's taken a number of sociology and psychology courses and wants to continue learning about what shapes criminal behavior. She will also be continuing her soccer career while at the school, and she said her new teammates have already helped ease the anxiety of leaving home.
"I'm really excited," she said. "I've already met the team and we've bonded so I'm not nervous at all. I'm ready for it."