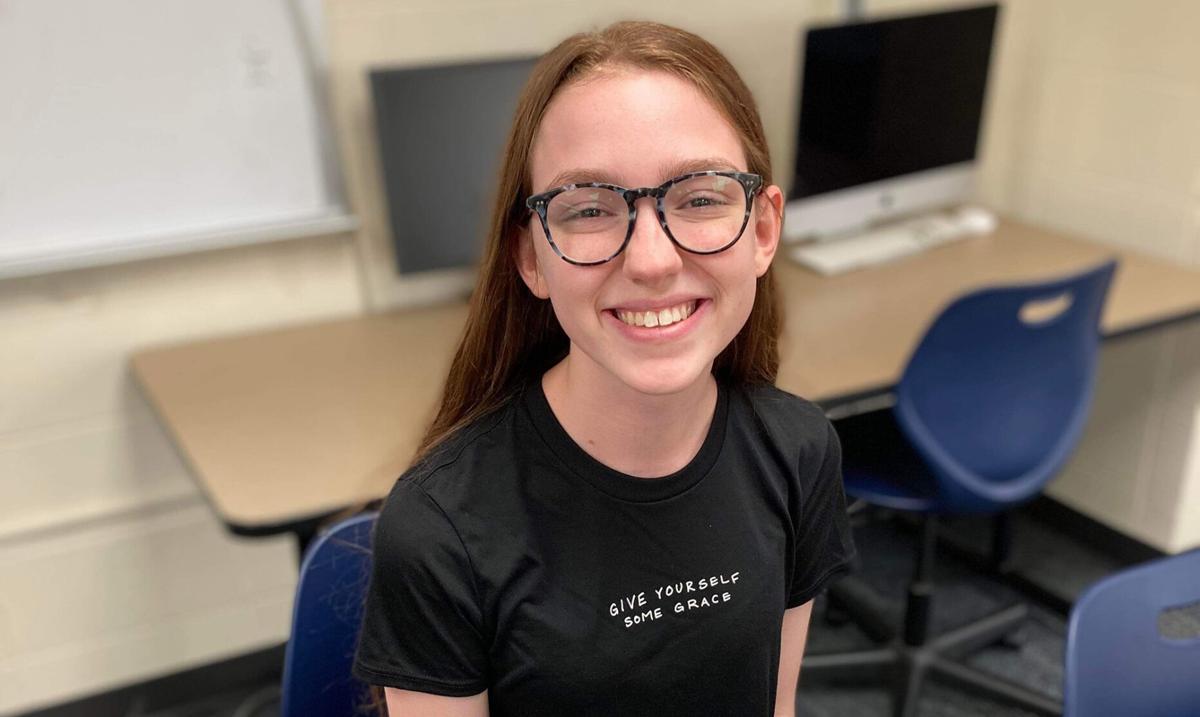 Emma Thompson said her elementary school teachers set her up for success, and she wants to do the same for future generations of students.
Thompson, 17, was born and raised in Council Bluffs. She attended Lewis and Clark Elementary School and Kirn Middle School before arriving at Abraham Lincoln High School, where she is currently a senior.
With the COVID-19 pandemic shutting down schools and later forcing a hybrid schedule during her sophomore and junior years, Thompson said it's been a chaotic high school experience, to say the least. She and her classmates persevered, though, and now they're trying to make the most of their final year in the Lynx family.
Thompson said many of her classmates are friends dating back to her elementary and early middle school years and she's grateful to have been able to experience so many different things with them since.
Thompson keeps busy outside the classroom serving as co-editor of the Echoes student newspaper, a member of National Honor Society and part of the A.L. show choir. She took an introduction to journalism class as an elective and was recruited to join the paper staff as a sophomore. She said the job has taught her a lot about deadlines and responsibility, and it's also allowed her to tell the stories of not just Abraham Lincoln, but Council Bluffs as a whole.
Thompson has been with the Lynx show choir since her seventh grade year, and she is beyond excited to give it her all in her final season with the group. She said A.L. recently hosted a preseason meetup with other area show choirs to show off parts of their routines to get peer critiques before going into the season this winter.
Thompson said she isn't quite sure where she wants to go to college after high school, but she knows she wants to get into elementary education as a career. She said her time at Lewis and Clark shaped her life for the better, noting how the teachers there taught her how to engage herself in learning and be successful.
"If I can impact a kid they same way my teachers impacted me, I would be incredibly fulfilled with my life," she said.
Thompson has a lot to look forward to, but she first wants to make her senior year the best it can be.