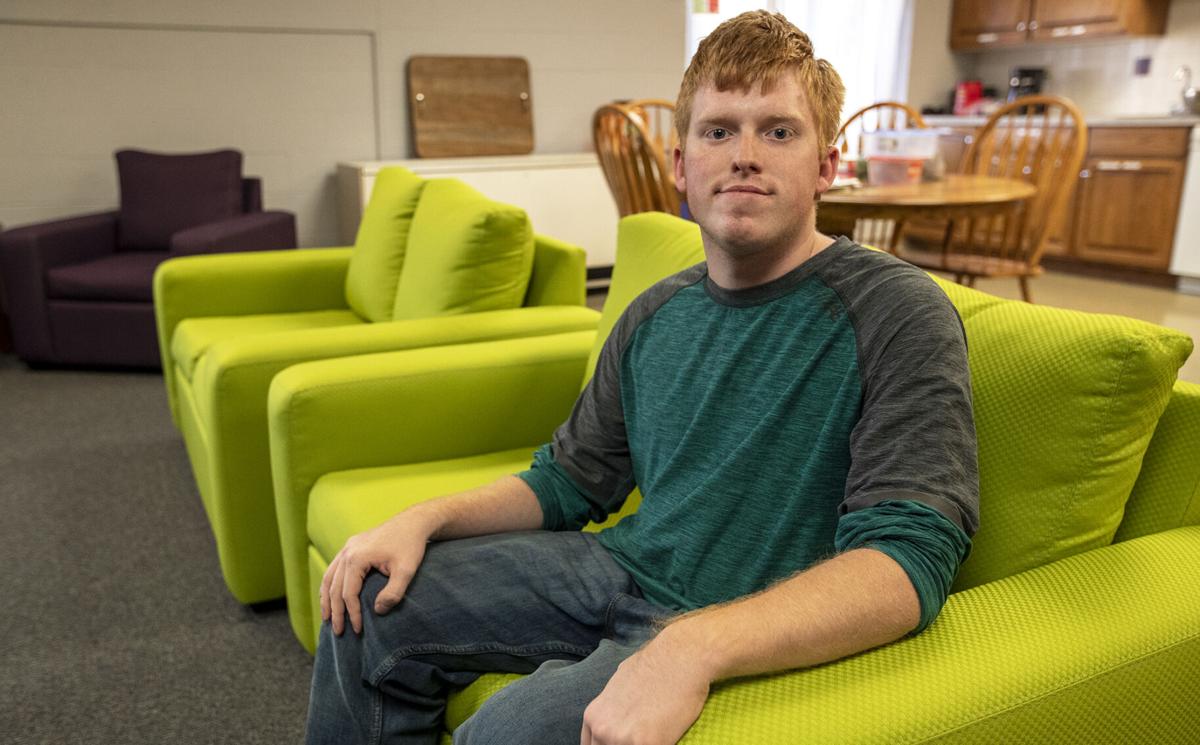 Austin Stage is fresh out of high school, and he's looking forward to life on his own thanks to the 4PLUS Program.
Stage, 20, is a native of Clinton, but he's spent much of his time on the western side of the state as a former student at Iowa School for the Deaf and a current member of the schools' 4PLUS Program, a post-high school learning and transition program. He graduated from high school last year after spending four years involved outside the classroom in activities and athletics. He played football and basketball and was a member of the first ISD cross country team last year.
He also served on the Iowa chapter of the Junior National Association for the Deaf. Now, as a member of the 4-PLUS Program, Stage is learning life skills and other practical applications for independent, adult living.
"I just started [the 4-PLUS Program], and I'm doing really good," he said. "A lot of it's interesting. I'm learning about budgeting, how to pay bills, cook. Things that will help me become independent."
Stage is already taking up responsibilities and is employed at the local Fareway grocery store in Clinton. It's a six hour drive, and he's only back home for the weekends, so he is currently working part-time until he his home for the summer. He said it's nice completing tasks at work to help keep things run smoothly while making money to save, spend and put toward his bills. Stage said he's at a point in his life where he needs to start making decisions on his next moves, so he is contemplating whether or not to return to ISD for one more year of 4PLUS or go home to be with his family more.
His goal is to study to become a mechanic. He loves working with his hands, and he said vehicle repair knowledge is valuable both personally and for a career.
Between classes and his cross-state commute each week, Stage hardly has any free time; but when he does, he said he enjoys listening to music and spending time with his friends. He also loves the outdoors, and he's excited to spend lots of time enjoying the fall weather and foliage, which is especially-picturesque on the ISD campus.
"I'm just always trying to have fun," he said.