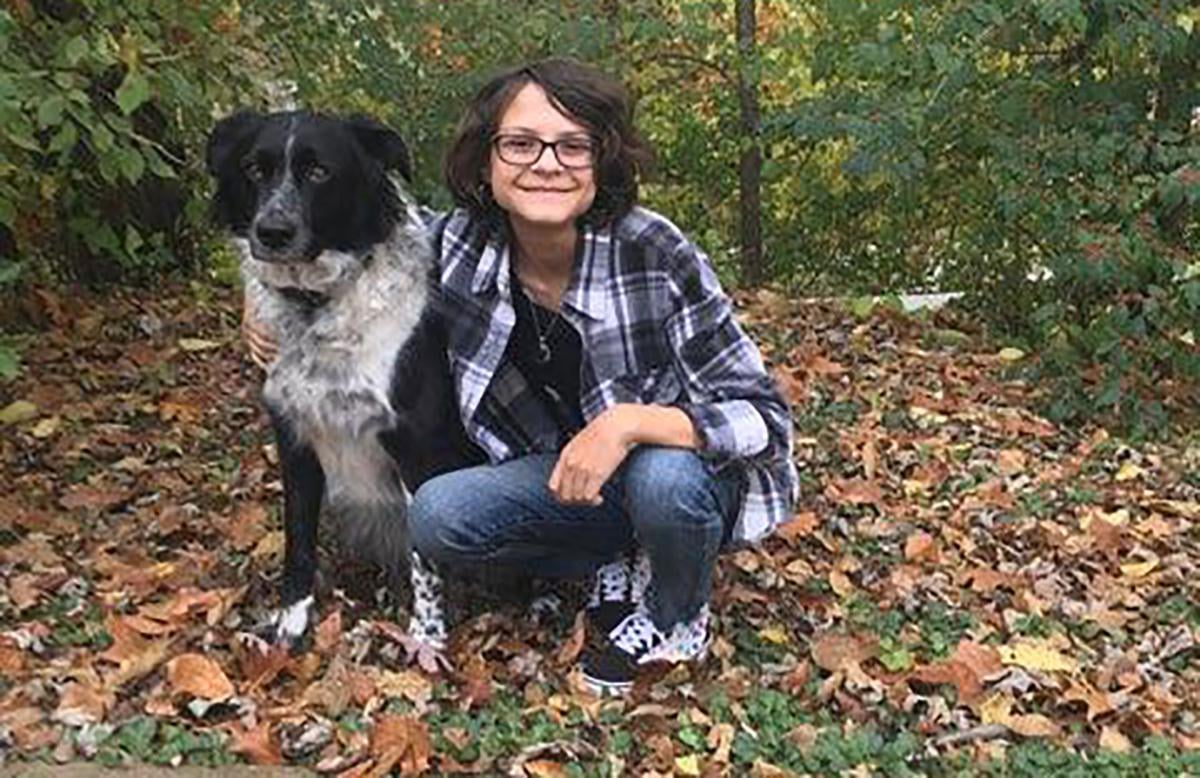 Maddy Crook is about to celebrate two years in remission from liver cancer, and she recently celebrated by donating to Midlands Humane Society. Maddy, 14, is a native of eastern Nebraska, and has lived in Cass County for most of her life. She currently lives at Beaver Lake and is a freshman at Conestoga Junior-Senior High School. Her parents are named Jennifer and Aaron and her brother, Cole, is a senior at Conestoga.
Maddy loves animals, and she can see herself working with them as a career. She is looking to join Future Farmers of America, a youth organization that prepares its members for careers in the science, business and agriculture fields, whenever she goes back to school in-person.
Maddy and her family adopted a dog from Midlands Humane Society four years ago. Her name is Belle, a border collie mix who was less than a year old when she was adopted. She just turned 5, and Maddy loves having her in the family.
She said she didn't know much about animal shelters when her family decided to get one, and her life was changed the first time they stepped foot inside Midlands. Her heart was broken to see animals in kennels, living without a loving family. Ever since then, Maddy has made it her mission to help out the shelter.
"When we found our dog, there were so many more that needed a chance, needed some help," she said. "And I figured if I can help (the shelter) out, maybe they can find homes faster."
Being affected by her first shelter visit, Maddy decided to take up fundraising to buy goods for Midlands. She is an artist who loves crafting, and she makes art pieces that she sells every year at the AppleJack Harvest Festival in Nebraska City. All money raised goes towards buying supplies for the shelter.
Earlier this week, Maddy stopped by the shelter with nearly $500 worth of shelter supplies that she's raised money for the past year. Items included pet beds, towels, cleaning supplies, dry and wet food, scoops, cat litter, collars, leashes and more.
Maddy was born with a rare genetic disorder, and had to get a bowel, pancreas and liver transplant when she was very young. She was diagnosed with liver cancer in 2018 and had to go through six months of chemotherapy and other procedures.
During those hard times, Maddy continued her efforts for raising money for Midlands. Now, she's a month away from celebrating two years in remission.
She's feeling well and is glad to spend more time helping out the animals of southwest Iowa.
Be the first to know
Get local news delivered to your inbox!