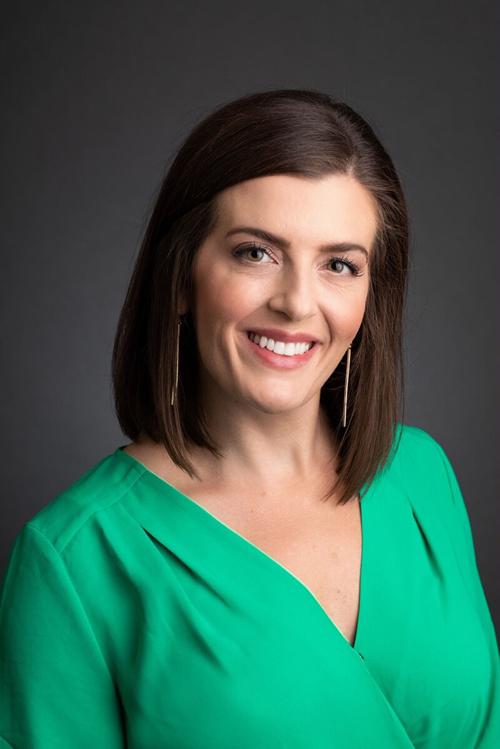 Dr. Caitlin Beresford has been involved with Pink Out since the beginning. Her involvement began when she showed up for a small gathering to talk about the possibility of such an event, and she was hooked.
"My mother's only sister passed away due to breast cancer when she was in her 40s. I was in middle school at the time and it was the first major loss in my life," Beresford said.
"I had cousins that now had to grow up without a mom, a grandmother that outlived a child, and my own mother without her only sister. It is incredibly important to me that we continue the fight against breast cancer. With more research and improving technology we can improve the diagnosis, course of care, and outcomes for patients."
Beresford has been a dentist with Bluffs Family Dentistry since 2008. In 2013 she became an owner of the practice. Dr. Beresford has been married to her husband, Chris Juffer, for five years.
In her free time she enjoys being a Jazzercise instructor at Council Bluffs Jazzercise. Prior to COVID-19, she enjoyed traveling, going to outdoor concerts and scuba diving.
With more time at home this year she has enjoyed working in her garden.
Pink Out creates opportunities to lower health care costs for people in our community who may not have insurance coverage to allow for regular screenings and mammograms.
"I love Pink Out because I know all the money we raise stays local and could be used by friends, family, or neighbors," Beresford said.
Pink Out T-shirts are on sale now. One hundred percent of the proceeds from the sale of our 2020 shirts will help fund mammogram services for women who are uninsured and/or under-insured.
Your support of Pink Out fundraising events during October help make it possible for the Methodist Jennie Edmundson Hospital Breast Health Center to continue its important work within the communities we serve.
For more information or to purchase your t-shirt or sweatshirt, please call 712-396-6040 or visit jehfoundation.org to download the form.
— Methodist Jennie Edmundson Hospital